Justin Bieber Spends Time With Carl Lentz' Family Before Thanksgiving?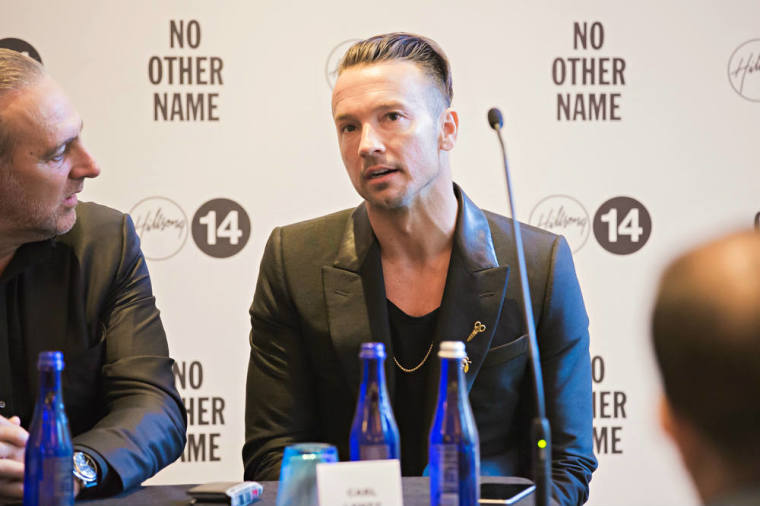 Justin Bieber reportedly spent time with Pastor Carl Lentz' family around the Thanksgiving holiday.
Bieber, the 20-year-old Canadian crooner, has reportedly been focused on his spiritual progression recently. The singer shared an image of he and the Hillsong NYC pastor's daughter playing in the snow, according to Us Weekly reports.
"Made a snowman with this little cutie," Bieber captioned the image on Twitter. "Make memories with the ones you love! #HappyThanksgiving."
Lentz is considered a spiritual mentor for Bieber, who is reportedly on a spiritual journey with the help of the Hillsong NYC pastor.
Lentz recently spoke up in support for Bieber who has not always received favorable media attention.
"I love Justin, he's a good kid. He's trying to figure this out. His behavior ... you know, he's figuring it out," Lentz previously told CBN. "What should we do? … People who are like, 'Is he even a Christian?' With Justin, I tell people grace and acceptance does not mean approval."
While Bieber has been blasted in headlines for allegedly smoking marijuana, vandalising his neighbor's property, using racial slurs and drag racing, Lentz spoke about the importance of loving the singer despite some of his questionable actions.
"I can accept you as a human being and not approve of your actions. That's how we've been loved," Lentz told CBN of Bieber. "We love because we were first loved… With Justin, it's not my job to be his police officer. It's my job to be a friend to him, and that's all I am."
The pastor further explained his role in Bieber's life to the New York Post earlier this month.
"I have a special role in Justin's life, spiritually," Lentz told the New York Post. "But I'm not a life-motivational guy. We're talking about making sure his life remains a blessing, not a burden."