Justin Bieber's Mother Praying Holy Spirit Will Teach Son a Lesson After Game 3 Fight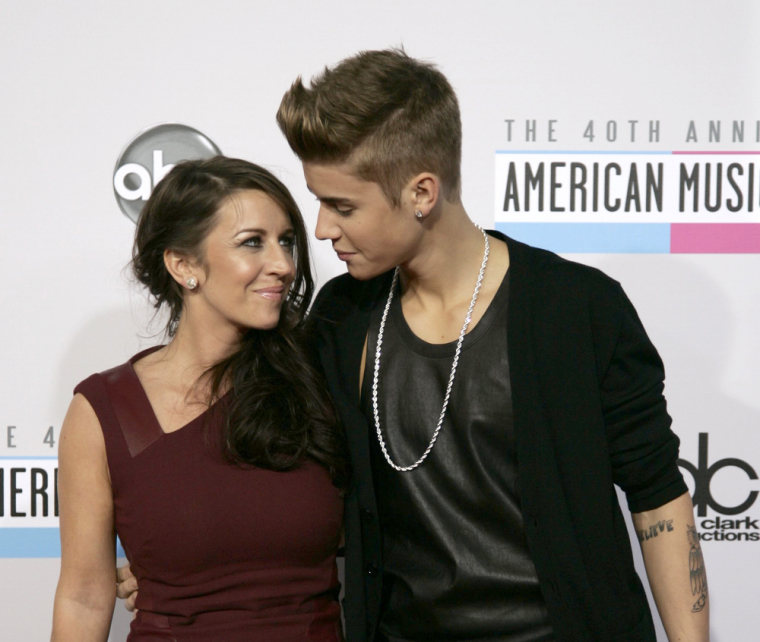 Justin Biebr's mother, Pattie Mallette, is praying for the Holy Spirit to make an impact on her son after reports surfaced that he got into a fight during Game 3 of the NBA Finals in Cleveland, Ohio.
While the 22-year-old singer's mother didn't publically comment about the altercation, she tweeted a prayer along with an image of her son from his new emoji line.
"Holy Spirit come and teach us each who you are. Amen," Mallette wrote.
When Bieber turned 22 on March 1, his mother posted a prayer asking that her son would encounter God.
"22 years ago I was 18yrs old, pregnant & scared. But God," she tweeted on Bieber's birthday. "Lord encounter @justinbieber for his bday! Give him all I couldn't, in Jesus name."
Mallette has witnessed her son go through some tough times since rising to fame at the age of 13. In 2014, Bieber had an especially tough year after he was accused of assaulting a limousine driver in Toronto, egging his neighbor's home, arrested for a DUI in Miami, and allegedly taking part in lewd acts like urinating in a prison cell.
In an interview with Billboard last year, Bieber revealed that his behavior has put a wedge in his relationship with his mother.
"I was distant because I was ashamed. I never wanted my mom to be disappointed in me and I knew she was," he said. "We spent some time not talking, so it takes time to rebuild that trust. She's living in Hawaii now, so it's hard, but getting better."
Mallette gave Bieber his foundation in faith at a young age, and introduced him to his pastor and friend, Judah Smith.
"When I was 7, she wouldn't let me listen to anything but [Pastor] Judah's tapes falling asleep," Bieber told Billboard.
When Bieber was in trouble with authorities two and three years ago, Mallette said she made the decision not to address her son's personal behavior during media intervews to promote her book, Nowhere But Up.
"He wants me to continue to respect his boundaries and my relationship with him," Mallette told Access Hollywood. "Everybody has their own opinion and everybody wants to sensationalize everything."
"You have to sort of let them make some of their own decisions," she said. "Me, personally, I would love to be with him all the time and to be able to ground him and deal with his problems and do all of that stuff, but at some point the parenting style changes. I hope to still be a respected voice in his ear."