Kaley Cuoco and Ryan Sweeting Divorce Rumors False; Couple Offers Show of Unity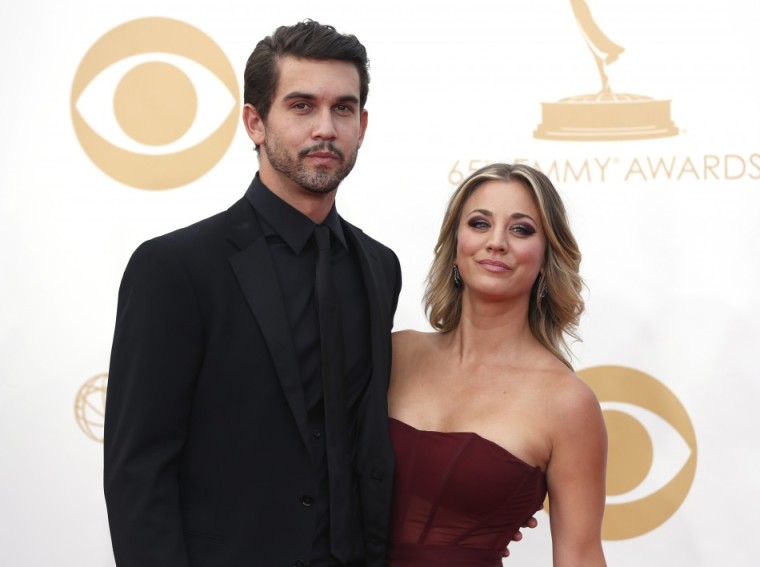 Kaley Cuoco and husband for one year, Ryan Sweeting debunked rumors of divorce as the "Big Bang Theory" actress and tennis pro player recently engaged in a PDA in New Mexico.
There are reports from E! Online saying that Sweeting visited the actress in New Mexico while she was filming for her role in an upcoming movie "Burning Bodhi." This was followed with a photo which the couple had posted in their Instagram on Sunday, talking about a certain someone paying her a visit.
The rumored couple, who hasn't been together for days, didn't waste time and participated in a Wild West photoshoot afterwards.
"Had some free time, so meandered over yonder to the ole saloon and it was a hoot," Kaley captioned the photo with the additional hashtags "#Ontheshootphotography #newmexico."
The photo mentioned showed Sweeting donning a cowboy suit and carrying a fake gun while his wife wore a vintage corset dress.
Onlookers also captured the two strolling in the neighborhood to which Cuoco mentioned, "Thank you @elizabethmessina for capturing this moment between and my hubs between takes."
The Kaley Cuoco and Ryan Sweeting divorce rumors promulgated when a report revealed that they had a quarrel at Florida during their friend's engagement party.
Other gossips pointed out Sweeting's link to actress Zooey Deschanel.
However, contrary to the speculations, the sports and TV show celebrity pair maintains a strong bond as they were further seen spending a holiday in Cabo, San Lucas, Mexico.
The "8 Simple Rules" actress was also reported to have returned to their home in Los Angeles earlier this week. The 28-year-old further announced it in her Instagram saying, "Home Sweet home sweet home sweet home!!!"