Kaley Cuoco deleted all photos of Ryan Sweeting on her Instagram account!
Kaley Cuoco deleted all photos of Ryan Sweeting on her Instagram account!
It seems like Kaley Cuoco is trying to move on from her breakup with husband, Ryan Sweeting, by removing all of their photos on her Instagram account.
Last Friday, Cuoco's rep told People that the two are splitting. "Kaley Cuoco and Ryan Sweeting have mutually decided to end their marriage," the rep announced. "They ask for privacy at this time. No further statement will be issued regarding this matter." The couple is just three months away from celebrating their supposed second anniversary.
The 29-year-old actress is now pretending that the tennis player has not existed. Just a few hours after their divorce announcement, Cuoco deleted all their happy memories together on her social media account. The actress just left a few gorgeous photo shoots, and pictures of her precious puppies.
Besides removing the photos, "The Big Bang Theory" actress had also unfollowed her soon-to-be-ex-husband on Instagram, as well as all of her other social media accounts. It seems like Cuoco just doesn't want to see Sweeting for a while after their recent split.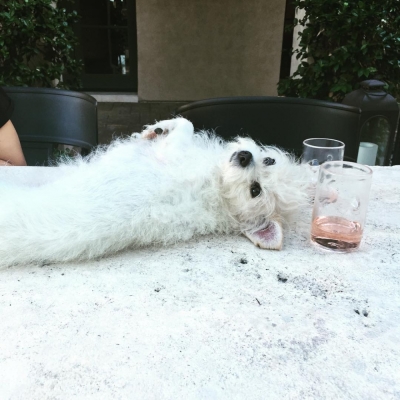 Ryan Sweeting has followed his ex-wife's move by also clearing out all of their couple shots together on his Instagram account. He also unfollowed Cuoco, and almost everyone, too. He even deactivated his Facebook account, which is probably be best if he wants to escape all the social media comments from fans about his divorce.
Cuoco has hinted her fans on how she's taking the split by posting a pic of her dog, Norman, who is leisurely lounging on a table next to a glass of rosé. The post was captioned "#mood."
The actress was also seen having a girl's night out, just a few hours after the announcement, according to Hollywood Life. It seems like the actress is trying to keep herself busy with her girlfriends just to forget her heartbreak.