Kandi Burruss Exclusive: Singer Talks Gospel Future Amid Backlash, Faith Aiding in Engagement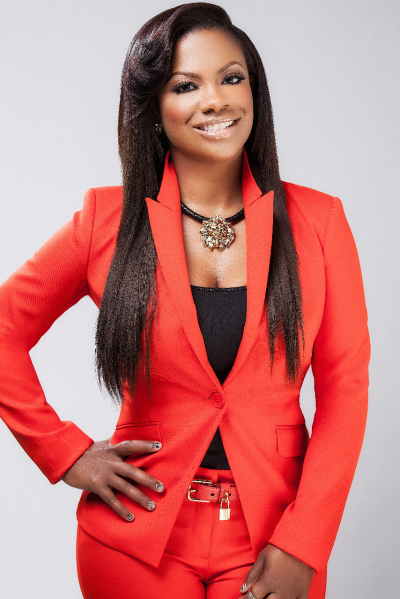 Kandi Burruss has presented a controversial dichotomy to spectators who witnessed her release a line of intimate toys before creating her recent gospel song, "Stay Prayed Up." While Burruss admits she is not a perfect Christian, she opened up to The Christian Post about how her faith helped her overcome her ex-fiancé's death, find love again and succeed in the music industry for over 20 years.
Burruss, 36, entered the music industry as a teenager in the 90's R&B quartet Xscape. The singer-songwriter and producer moved on from the group but earned success by co-writing songs for the likes of well-known singers and singing groups like Whitney Houston, Mariah Carey, Faith Evans, Pink, Alicia Keys, TLC, Destiny's Child, RichGirl, 'N Sync and Boyz II Men.
Burruss became a cast member of "The Real Housewives of Atlanta" in 2009 and recently shared her desire to write a gospel song on the reality television series. After releasing "Stay Prayed Up" featuring pastor and gospel singer Marvin Sapp, she received a great deal of criticism for her intimate bedroom toy line called "Bedroom Kandi" and late-night online show called "Kandi Koated Nights."
However, Burruss wasn't surprised that many people chastised her for releasing the record.
"Even telling some of my friends that I wanted to do a gospel song on my current project that I'm working on, they laughed at me," Burruss revealed to CP. "So I knew if my closest friends were going to laugh I knew other people would have things to say as well. So I wasn't surprised."
While the singer-songwriter and producer said she refused to let critics deter her from making the record that topped the iTunes Gospel charts, she admitted that she may not be ready to face the backlash that may come with creating an entire gospel album.
"I'm not sure because I feel like right now in my life ... people want perfect Christians. For instance, the people who are in the forefront doing gospel music and the people who are pastors and who are higher up, it's like people expect them to be perfect," Burruss explained.
"Some people can relate to me, but at the same time a lot of people who do go to church every day … can't accept somebody like myself who has 'Kandi Koated Nights' or who has openly spoken about sex," she continued. "They can't accept me being an example of somebody who is constantly putting out gospel music because they want you to change overnight."
Still it was important for Burruss to bare the backlash and release "Stay Prayed Up" to share the testimony inspired by her former fiancé Ashley Jewell. Jewell died after an altercation outside of an Atlanta strip club in 2009, prompting many to ask Burruss how she overcame the ordeal.
"The things that I've been through in the last few years is pretty much what I've been speaking on in the song. I get so many people who watch the show and they know that when I first came on the show my ex-fiancé had passed that same year and it was just really hard going through all of the things that I was going through off camera but still having to keep a smile on my face every day and keep pushing through," Burruss revealed to CP.
Years after the death of Jewell, Burruss was able to find love once again. The Grammy-award winning songwriter spoke about her faith playing a part in her recent engagement to television show producer Todd Tucker after years of putting all of her focus on herself and her 10-year-old daughter.
"I did not know or I guess I was hoping but I really wasn't looking for love. But I just felt like if it was meant for me God would just bring it my way," Burruss told CP. "I met Todd and he was a really cool person ... I remember asking him to pray with me one time when we first were spending a lot of time together."
For Tucker, Burruss' desire to pray with him was a confirmation that she needed to be in his life.
"For me to ask him to pray with me … for him that was something. It meant that this is the right situation that I need to be in," Burruss revealed. "I guess that made him want to pursue me even more."
Burruss was raised in the Churches of God Holiness where her father, Rev. Dr. Titus Burruss Jr., his father and grandfather were Bishops. Although she admitted to struggling to adhere to the rules while calling herself a rebel, Burruss credits her faith in God for helping her overcome a turbulent music industry.
Burruss' brother introduced her to her first manager, but he died when she was only 15 years old. Despite the trying ordeal, the singer said the incident strengthened her faith.
"My faith was already strong but I think it got even stronger at that point." Burruss told CP. "Even when things were at my lowest lows I would be like God I know it's going to get better."
After 20 years marked by success earning Grammy and ASCAP awards, Burruss said she has made sure to thank God during her personal time.
"Sometimes I would just drive and just talk to God when I feel like I'm going through something really crazy. Sometimes things would just be great and it would just seem like everything was coming together," she told CP. "I would just be talking to God about it like 'wow it's amazing all of the things that you've done for me.' When I'm by myself I'll just ride around and talk to God. That's just my own personal thing."
Although Burruss may not be ready to plunge into the world of gospel music full time, she explained that she is grateful to the people who have supported her throughout her career and received her record without judgment.
"I just want to say thanks to everyone for the support and for sticking with me through the whole 20 years," Burruss said. "For the people who have embraced my song, 'Stay Prayed Up' and did not judge me or the people who may have thought whatever they thought before and heard the song I just appreciate people not judging and understanding and relating."
Kandi Burruss Explains Gospel Direction Despite Backlash