Kanye West Designs Cover Art for Pastor Rich Wilkerson Jr's New Book; Rapper is 'a Really Good Friend'
Kanye West Designs Cover Art for Pastor Rich Wilkerson Jr's New Book; Rapper is 'a Really Good Friend'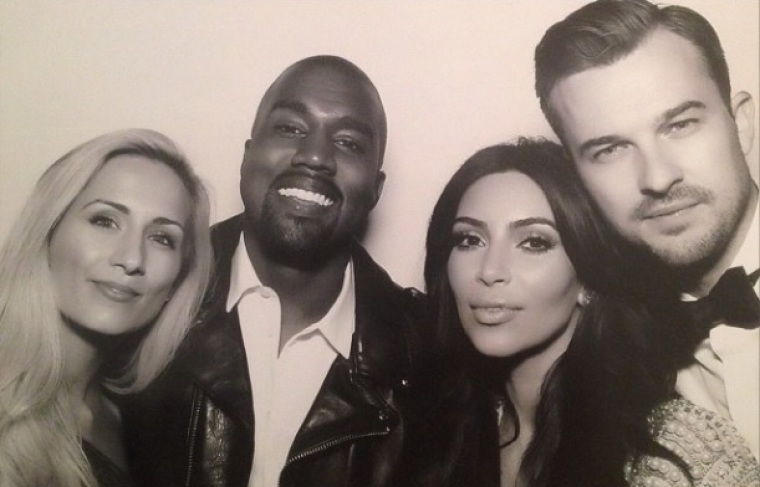 Trinity Church Pastor Rich Wilkerson Jr., who gained celebrity attention last year when he married reality star Kim Kardashian and Kanye West in Italy, shared recently that the Grammy award-winning rapper designed the cover for his forthcoming book Sandcastle Kings: Meeting Jesus in a Spiritually Bankrupt World.
TO SEE THE COVER ART FOR WILKERSON'S NEW BOOK CLICK HERE
"Kanye is a really good friend. We chat every week about different things: clothes, design, music, architecture, Jesus," Wilkerson told People.com. "He's an amazing artist and designer, and with my first book coming out, I thought it would be fun for him to design the cover. ... He was really enthusiastic."
Wilkerson leads the young adult group The Rendezvous (or The Vous) at his father's Miami Gardens church with his wife DawnCheré. His Sandcastle Kings book encompasses "four powerful stories from the seventh chapter of Luke to explain why spiritual fulfillment cannot be found in ourselves, in other people, in material things, or even in religion," according to its description on Amazon.com.
"It uses a passage in Luke to talk about faith and Jesus and how there are things – self, others, religion, and the world – that can get in the way of your faith," the non-denominational church pastor explained.
While some critics have openly questioned Wilkerson's unlikely bond with West in the past, the Miami pastor said that he considers the rapper a friend.
"I know Kanye as my friend; we talk about Jesus," he said. "And that's the whole point: God doesn't care about scandals; he cares about people. So it makes sense for Kanye to design the book cover. It makes a statement."
Wilkerson previously shared with The Christian Post some of the challenges he faces inside the church as a young Christian leader.
"I think right now with this generation, it's always trying, in my opinion, to present Jesus, the Gospel, but then also wanting to see people walk out commitment and discipline," he said.
He explained how family life and lack of education affects millennials and shapes their commitment to faith.
"I think a lot of the different facts and statistics that are surrounding us, especially at home in Miami where I'm at, in our immediate neighborhood about 70 percent of the kids have grown up in a single-parent home," he said.
"Right where we're living at, there's about 50 percent who don't graduate high school. I think a lot of these challenges end up creating really a lack of commitment, a lack of discipline sometimes. So I think just the consistency that you're trying to see happen, maybe in the years past was always there seems to sometimes be missing with this generation."