Kanye West 'False Idol' Statue Portrays Rapper as Jesus Crucified on the Cross
Kanye West 'False Idol' Statue Portrays Rapper as Jesus Crucified on the Cross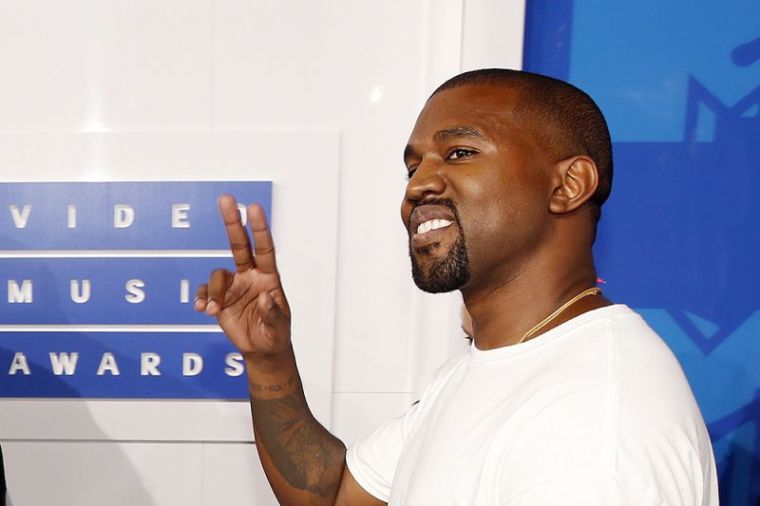 A controversial gold statue depicting rap mogul Kanye West as being crucified like Jesus Christ has been erected in the heart of Los Angeles ahead of the Oscars. 
The artist who created the statue told The Hollywood Reporter that his sculpture is titled "False Idol" because its an attempt to shed light on the false idols that many people turn their favorite celebrities into.
"He's a genius at writing and producing but he's not a god, and that's where we put him. Until there's an issue in his life or a hiccup in his career, then we crucify him," the artist, who goes by the name of "Plastic Jesus," told THR. "We've seen it before with people like Britney Spears or Lindsay Lohan. The same people who put him into a god-like place are the same yapping at his heels for a piece of flesh when something happens."
The controversial gold statue featuring West's face and a crown of thorns was prominently displayed on the corner of Hollywood Boulevard and La Brea Avenue in California's famed Hollywood neighborhood on Wednesday. While the artist calls himself "an admirer" of West's work, he emphasized that the message in his work is largely intended to criticize society's idolization of celebritiies.
"The piece is intended to be as critical of us as consumers and the media as it is of Kanye himself. We've created this idol from somebody who is clearly talented," he said. "I would say the message is this: By all means, treat and respect these people are artists, but don't make them into gods — because we crucify our gods."
In 2013, West took on the moniker "Yeezus" which coincided with the release of his album of the same name, and included songs on the album like "I Am God."
"I am a god / hurry up with my d--- massage / hurry up with my d--- menage / get the Porsche out the d--- garage. ... I am a god / even though I'm a man of God / my whole life in the hands of God / see y'all better quit playing with God ..."West raps on "I Am God."
At a New York City listening party promoting his album's release, West said, "I wanna explain something about the title Yeezus. Simply put, West was my slave name and Yeezus is my God name," West said at his 2013 New York City listening party, according to MissInfo.tv.
During a lecture at Oxford University two years ago, West said he identifies as a Christian and reads the Bible.
"There's a Bible saying, 'No weapon formed against me shall prosper.' Recently, I've been doing interviews and I've had to go back to this verse because I don't think there's a living celebrity with more weapons formed against them. But I also don't think there's one more prosperous," West said during a lecture at Oxford University in 2015, according to Oxford's The Tab. "So what weapons have prospered? The smoke and mirrors of other opinions."