Kanye West Focuses on Humility, Calls Ego His Worst Enemy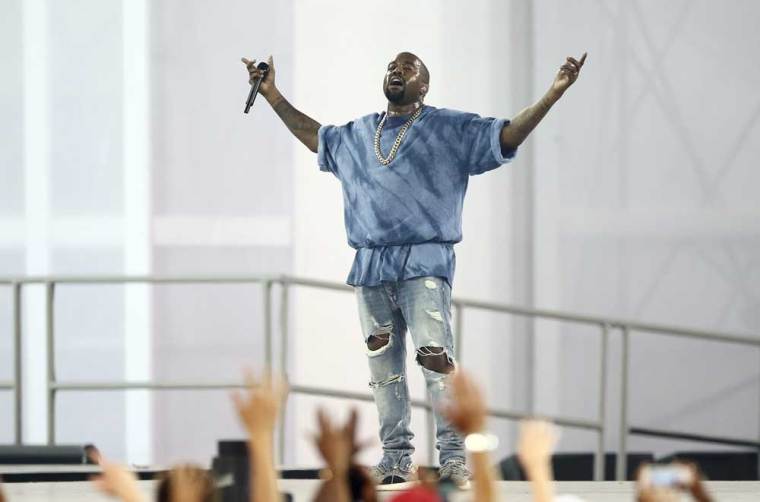 Aside from a new album and new clothing collection, Kanye West is focusing on a new mentality based on humility.
The 38-year-old boisterous rap mogul is admitting that his ego is a problem.
"My number one enemy has been my ego… there is only one throne and that's God's … ," West tweeted.
While much of his tweets and interviews focus on how great he is and how misunderstood he has been, the rapper decided to take more of a humble approach when addressing his 19 million Twitter followers.
"A wise man should be humble enough to admit when he's wrong and change his mind based on new information…, " he wrote.
In a series of tweets, West revealed that his thought process came after telling the world that he took the throne of rap. Now, his stance on the matter has changed.
"Man, I was thinking about when I commented on the idea of 'taking the rap throne'…that statement has't been sitting well with me," he wrote. "That's a dated mentality ... I'm not on that …every rapper is somebody's favorite. Some rappers got the club … Some got the radio… some got the conscience…some got the streets… Everybody has something they do the best."
According to the rapper, he is focused on positive energy.
"Let's stay on this Ultra Light Beam," he wrote, which happens to be the name of a song on his The Life Of Pablo album featuring gospel star Kirk Franklin.
The rapper refers to his seventh album as a gospel record, and revealed that he was inspired by Paul the Apostle in creating it.
"Paul ... The most powerful messenger of the first century…," West tweeted Saturday. "Now we stand here 20 centuries later... Because he was a traveler…"
West went on to draw a comparison between Paul's life and his own.
"He was a learned man not of the original sect so he was able to take the message to the rest of the world…He was saved from persecution due to his Roman citizenship…," he tweeted. "I have the right to speak my voice...Please forgive the profanity and give hugs and blessings to my brother Kirk for standing by me…"
The rapper called for people to dance in the streets and wrote, " I am consumed by my purpose to help the world."
West has been vocal about his new album being a profanity-laced gospel record, and he tapped Kirk Franklin, one of the biggest names in gospel music, for the song "Ultra Light Beams." He previously told Big Boy Radio about a conversation with Franklin about his record being gospel music.
"When I was sitting in the studio with Kirk, Kirk Franklin, and we're just going through it, I said this is a gospel album, with a whole lot of cursing on it, but it's still a gospel album," West said in the interview on Big Boy Radio. "The gospel according to Ye. It's not exactly what happened in the Bible, but it's this story idea of Mary Magdalene becoming Mary."