Kate Middleton News: Duchess of Cambridge Expected to Recreate Princess Diana's Taj Mahal Photo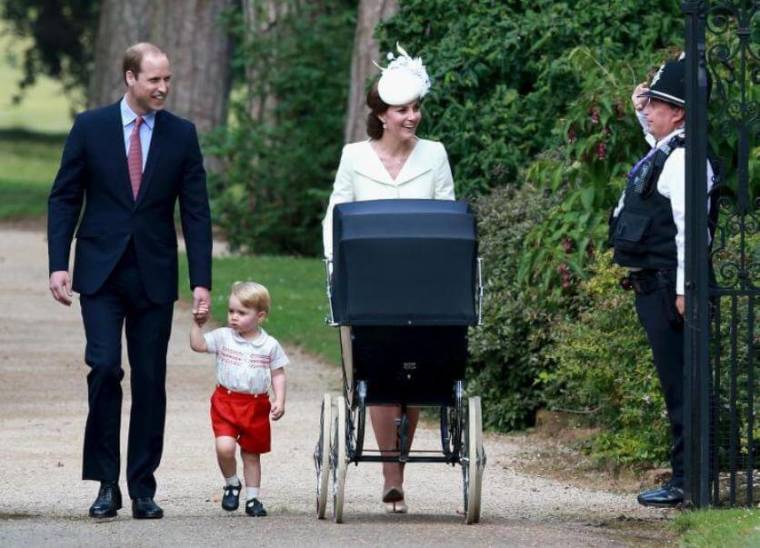 Kate Middleton is expected to recreate the late Princess Diana's photo at the iconic Taj Mahal during her upcoming trip to India this spring with her husband Prince William.
The Duke and Duchess of Cambridge are scheduled to go on their first royal tour outside England since Kate Middleton gave birth to Princess Charlotte. Together with Prince William, the royal couple will fly to India and Bhutan this spring, according to the International Business Times.
It can be remembered that Princess Diana was photographed sitting on a bench in front of the Taj Mahal when she visited the iconic site alone in 1992. At that time, Prince Charles was at a business leader's forum on the same trip, the report relays.
In an Instagram post by the Kensington Palace, the India trip of the royal couple was mentioned. Prince Harry will also embark on a trip to Nepal. The Instagram statement conveyed the three royals' excitement regarding their spring tour.
"The Duke and Duchess and Prince Harry are very much looking forward to their official tours this spring where they will follow in the footsteps of previous generations of their family," Kensington Palace said in a message on Instagram.
Aside from the spring tour, the Duke and Duchess of Cambridge will mark other important milestones in their family life. On April 29, the royal couple will celebrate their fifth wedding anniversary, followed by Princess Charlotte's first birthday on May 2. They will also celebrate Prince George's third birthday on July 22.
Meanwhile, Kate Middleton just turned 34 on Jan. 9. She enjoyed a low-key celebration with her family at the Anmer Hall on the Sandringham estate in Norfolk. Her parents Carole and Michael, plus her siblings James and Pippa, flew in to join Princess Kate's celebration, the Independent reports.
Buckingham Palace also joined the occasion by posting a throwback image of Kate on Twitter. The childhood photo was accompanied with a recent picture of the Duchess. The following day, the Duchess of Cambridge attended a service at the St. Magdalene Church.
As of now, the exact itinerary of Kate Middleton and Prince William's trip to India and Bhutan is still unconfirmed.