Kate Middleton Due Date Nears, Latest Baby News: Duchess Not Rushed to Hospital, Continues With Official Engagements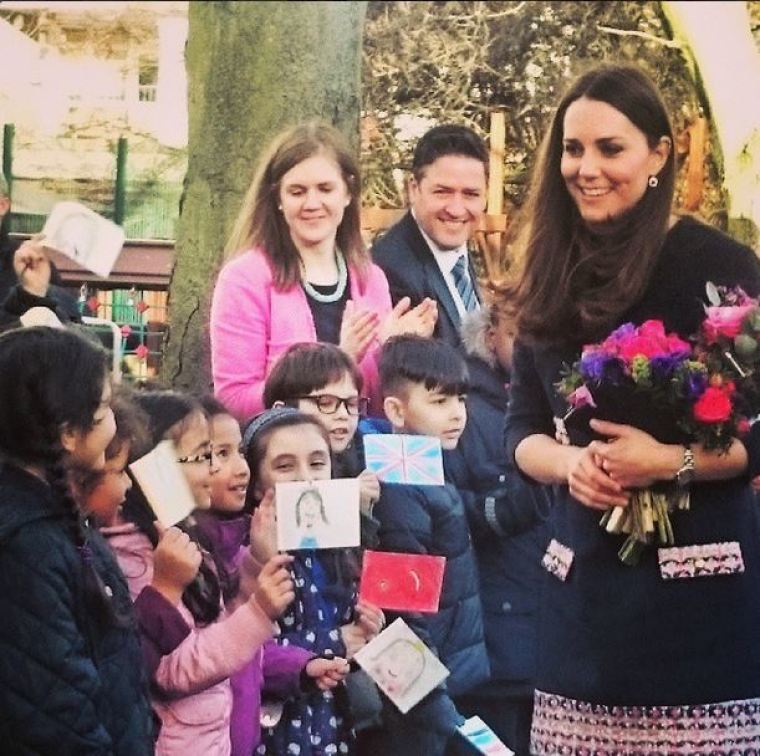 Was Kate Middleton rushed to the hospital due to a "terrifying health scare"? Rumors from tabloids stated that she had intense labor pains.
Gossip Cop investigated the story and said that it was completely fabricated. The fact that Kensington Palace has released the Duchess' new schedule of royal engagements also appears to debunk the health scare rumors.
The palace's official press release states that the Duchess and Prince William will join the Queen, the Duke of Edinburgh, Prince Charles and the Duchess of Cornwall for Commonwealth Observance in Westminster Abbey on March 9.
On March 11, Middleton will spend the day in Margate. The Duchess, as patron of the National Portrait Gallery, will visit the Turner Contemporary Art Gallery to view the "Self: Image and Identity" exhibit. The royal is expected to tour the gallery, meet artists, and see how the gallery engages with the local community.
Star magazine had claimed that the "petrified" Duchess of Cambridge was rushed to the hospital via an ambulance earlier this month. According to the outlet, the royal, who is two months away from giving birth to her second child, had painful early contractions that triggered the crisis.
"Kate was frantic," an anonymous, unverified source told Star. "William wasn't home, and she was seriously concerned about the pain she was in. She was doubled over in agony and her immediate fear was for her unborn baby. So she had her aides call emergency services."
The magazine also went on to claim that "the palace went into lockdown" and noted that no one was allowed to talk to the media. It was also reported that the doctors feared a premature birth.