Kathie Lee Gifford Takes 'Eclectic' Unbelieving Group of Friends to Israel, Many Come to Christ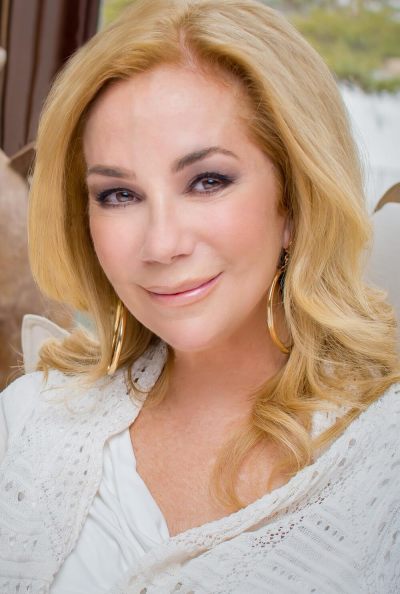 NEW YORK — Popular television host Kathie Lee Gifford talked about her recent trip to the Holy Land and the effect it had on many of her "eclectic" non-Christian friends who accompanied her, during a Q&A taping for the upcoming film, "I Hope You Dance."
Gifford has been traveling to Israel for 45 years and says it's her "favorite place in the world because that's the land and the story, and it all happened there."
A very animated Gifford sat down to host a panel for the film "I Hope You Can Dance," which included motivational speaker Tim Storey and actress Shari Rigby. "I Hope you Dance" is a film based off of country singer Lee Ann Womack's mega hit song of the same title that reach No. 1 in several countries. The documentary will highlight how one extraordinary song has changed the lives of many people.
During the panel taping, Gifford switched gears a bit and opened up about her trip to Israel.
"I took a very eclectic group," Gifford shared. "Some people were Sikhs, some people were seekers. I took some Hindus, some Scientologists. I took atheists, some angry Catholics, some very screwed up Baptists, and my children, my granddaughter and my husband's daughter. A very eclectic group."
Although many of her friends did not believe in Jesus before they went on the expedition to Israel, she said many of them left changed.
"I would say half of them were not believers in Jesus, in what we all agree is the way the truth and the light. [But] about half of them ended up in the Jordan river, because they started to experience that joy, that wonder, that sense of possibility," she explained.
Gifford admitted that she has been sharing the Gospel with her friends for 29 years, and one particular friend on the trip told her she had "faith envy," to which the TV personality responded, "Well, you shouldn't envy anything you can have."
"I said you can have it, it's free," Gifford continued. "That's a concept nobody understands in our world today, because nothing is free."
The Paris-born TV host, who is also a singer-songwriter, went on to say that her friend then said an interesting thing to her: "She said, 'Kathy, I can't, because I am so well educated.'"
However, she would not let her friend off the hook, "'So well educated?'" she responded. "'You've had a better education than C.S. Lewis? A better education than Francis Collins who invented the genome, one of the greatest nuclear physicists? You have a better education than he does? I'd like to suggest that maybe you had a bad education, that you went to a school that untaught you everything that you really need in life.'"
That argument is what convinced her educated pal to join her in Israel so that she could get a different kind of education. Before the trip was over, Gifford noted that her friend went over to the Jordan River and dipped her toes in, and although she was eager to see her friend make that commitment, she maintained that she would not force her because that is a decision one must make on our own.
"We thought we were all done and then in the next 5 minutes, she was in," Gifford testified. "People take their own time and we got to let them."
"First of all, we're just here to plant the seed and let the Holy Spirit do the work," she advised.
Gifford shared her story to ultimately urge everyone listening to not give up.
"Don't give up on your loved ones and your friends that have never thought that faith was for them."
For more information on "I Hope you Dance," the upcoming film about the power and spirit of the song, visit ihopeyoudancespecial.com
Jeannie.law@christianpost.com