Katie Holmes and Jamie Foxx Rumors: Actress Tired of the Hiding Game?
Katie Holmes and Jamie Foxx Rumors: Actress Tired of the Hiding Game?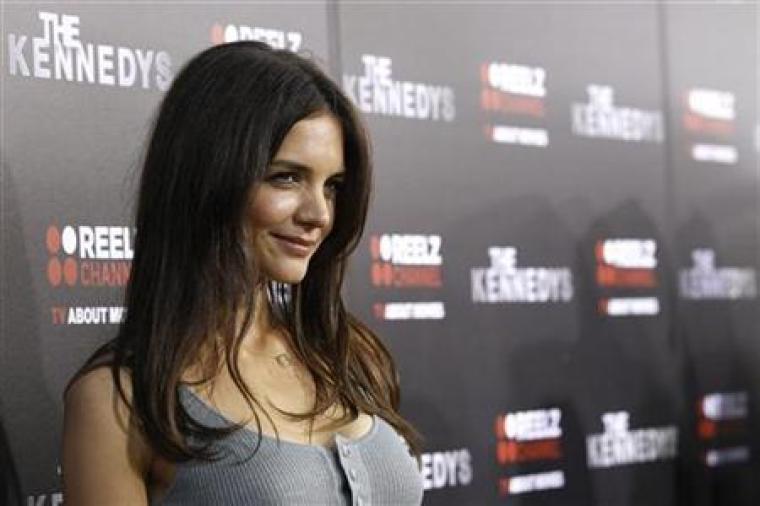 Katie Holmes and Jamie Foxx are just about ready to go public with their alleged four-year relationship, recent rumors claim.
According to Vanity Fair, the 49-year-old actor/singer and the 38-year-old actress have been planning to announce their relationship to the world. The recent sightings of the alleged couple are said to be deliberately orchestrated to gradually tell the public the truth. After all, they have denied the rumors that they have been dating since 2013.
Foxx and Holmes' decision to give the press a peek of their personal lives is reportedly because she is tired of hiding the truth.
In June of last year, a report surfaced that seemed to confirm that Foxx and Holmes were very much in love. Their friends were allegedly aware of their relationship. By January, speculations started that he had already proposed to her when she was spotted wearing what looked like an engagement ring.
Holmes, of course, denied the claims. Foxx also told the press that he and Holmes were just friends.
Still, the rumors did not die down. Recently, the pair reportedly met in Paris, where Foxx had just finished shooting his newest film, "Robin Hood."
E! News reports that Holmes flew in to Paris to spend time with her alleged boyfriend. Incidentally, the actress' ex-husband, Tom Cruise, was also in the city, filming the latest installment in the "Mission Impossible" franchise.
"Jamie wrapped filming on Robin Hood and Katie flew in to Paris to meet him for a few days. Tom Cruise was filming Mission Impossible 6 only a few blocks away, but Katie and Jamie stayed inside their hotel...and didn't leave," a source of E! News claimed.
Meanwhile, photos of the couple boarding the same jet heading out of Paris were also released. Both tried to be inconspicuous, wearing hats that almost concealed their faces, but it looks like cameras still got shots of them.