Katy Perry Honors Pastor Parents With 70th Birthday Party Despite Their Differences (Video)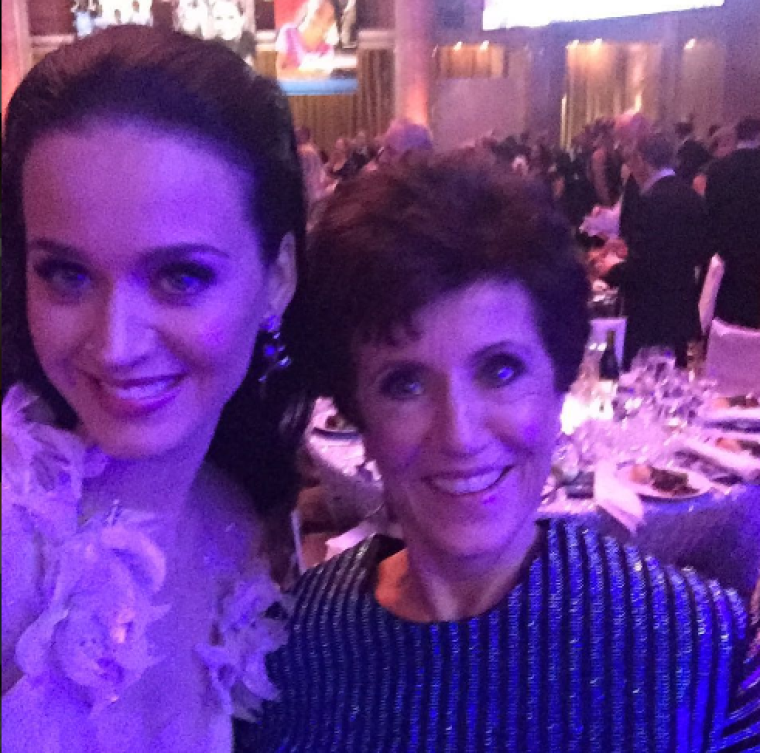 Pop superstar Katy Perry took to social media on Thursday after she celebrated her minister parents with a huge 70th disco-themed birthday party.
Perry's parents are traveling evangelical ministers and although in the past the singer has shared her animosity about her Christian upbringing, she has recently been praising her parents in public.
The 32-year-old shared that she and her siblings got together and threw their parents, Mary and Keith Hudson, a 70th birthday bash last week in Santa Barbara, California. The themed party gathered all of the Perry/Hudson clan together in their best 70s-inspired outfit.
Both parents wore tie-dye outfits, Keith a suit and Mary a dress. Perry shared clips of all the psychedelic party fun on her Instagram story.
The footage shows Perry, her brother, and sister presenting their parents with a huge disco ball cake with a 70 on top. The fun continued with a Soul Train dance costume contest announced by Perry and a limbo contest.
"It wasn't always easy because we have very different viewpoints but now we can agree to disagree in a loving space," Perry said in a recent public therapy session of her differences with her parents.
Mary has said that she and her husband have gone through the pain of seeing their daughter publicly denounce the Christian faith in which she was raised but they continue to do the Lord's work.
In an interview published by Charisma magazine on May 31, Hudson spoke of her and her husband Keith's battle to stay encouraged despite their daughter's behavior and the sometimes cold shoulder they get from other Christians because of it.
"People ask us, 'How could you have a daughter like that?'" Mary said in an interview published by Charisma magazine on May 31.
"You have to take your mind off your own situation and focus on others if you are ever going to see the light of day," she explained.
Before Katy was singing about kissing women and her body being a delicacy with her latest single, "Bon Appetit," she wrote worship songs and performed as a Christian artist.
Her mother says her songs for God were so anointed, people in church would weep as they listened.
The Hudsons raised all three of their children to serve God but the megastar changed course after she failed to launch a career in Christian music in 2001.