Ken Ham: Bible Teaches Humans Are One Race — There Are No 'Black' and 'White' People, in Response to Charleston Church Shooting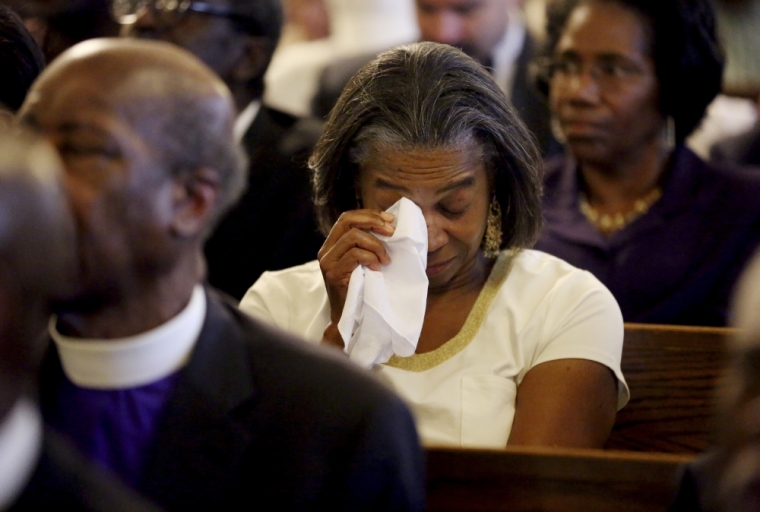 Answers in Genesis CEO and President Ken Ham has responded to the shooting last week that killed nine people at a Charleston church Bible study by claiming that the Bible teaches humans are one race, and there is no such thing as black or white people.
"Answers in Genesis has a great short animated video that explains that there is only one race, and there are no black people or white people — we are all varying shades of the same basic color (a pigment called melanin)," Ham said on his Facebook page, linking to the video.
"This brief animated feature explains all of this in an easy to understand way, showing observational science confirms the Bible's history that we are all one race, all descendants of Adam. It was the event of the Tower of Babel that resulted in different people groups (NOT races) and the minor exterior differences we see in the human race today."
He added that public figures in the news are "fueling racism" by using terms such as 'races,' 'black race,' and 'white race.'
Twenty-one year-old Dylan Roof has confessed to carrying out the shooting at the historic Emanuel African Methodist Episcopal Church in Charleston, and admitted that he wanted to start a race war in America.
Friends and acquaintances said that Roof shared with them his plans to shoot up a college, but nobody took him seriously enough to report his threats. His roommate added that the young man was "really into segregation and other stuff," and that "he wanted to start a civil war."
In a closed circuit court hearing on Friday, relatives of the victims said that they forgive Roof, despite the lives he took.
"I forgive you and my family forgives you," said one victim's relative. "But we would like you to take this opportunity to confess and repent, offer your life to Christ, the one who matters the most, and change your ways, and you will be OK. You will be better off than you are right now."
The massacre has also promoted a cultural debate in America, particularity over whether the Confederate Battle flag is a symbol of Southern heritage or a relic of white supremacy. While Southern Baptist leader Russell Moore has called for the flag to be taken down, politicians such as South Carolina Sen. Lindsey Graham and Republican presidential candidate, have defended its place in heritage.
In a follow-up post on the issue, Ham said that he has been "amazed to read many wrong or misleading comments on TV programs, in newspapers, and on the web discussing the topic of 'race' as it relates to the horrible South Carolina church shooting last week."
He added: "So many people just do not understand things like the genetics of skin shade (I don't like the words 'skin color,' by the way), issues pertaining to so-called 'interracial' marriage, and the topic of 'race' when it comes to human beings."
Ham linked to another article by AiG from November 2007, which speaks out against Christians who claim that "interracial" marriages violate God's principles in the Bible.
The article concludes that there is no "biblical justification for claiming that people from different so-called races (best described as people groups) should not marry," and that the Bible says that Christians should only marry other Christians.