Ken Ham Built Noah's Ark Replica to Be on 'Front Lines of Spiritual War'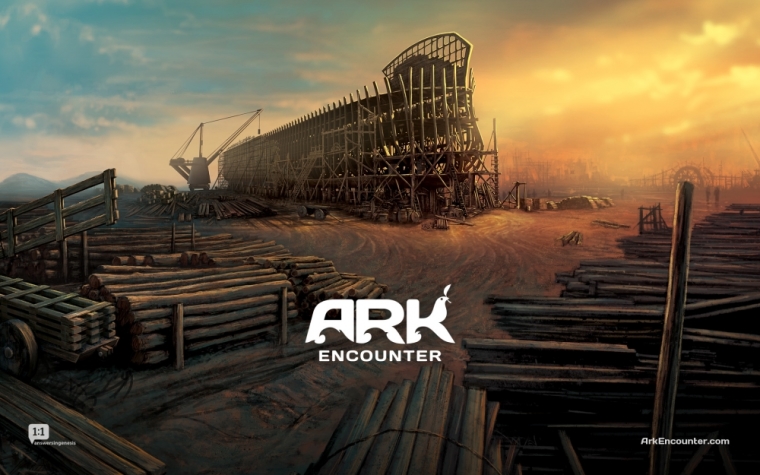 Creation Museum CEO and President Ken Ham has said that his Ark Encounter project, the life-sized replica of Noah's Ark, was built to be part of what he calls the "front lines of the spiritual war" going on in America.
"We are in a spiritual war right now in the U.S. Generations of young people have been raised to believe that they evolved, there is no God, and they make the rules. But, as Christians, we know that 'we do not wrestle against flesh and blood, but against principalities, against powers, against the rulers of the darkness of this age, against spiritual hosts of wickedness in the heavenly places (Ephesians 6:12)," Ham wrote on his Answers in Genesis blog earlier this week.
"That's why we built the Creation Museum and are building the Ark Encounter. We want to reach as many people as we can with the message of biblical authority and the Gospel of Jesus Christ," he added.
Back in November it was announced that the Ark Encounter's grand opening will take place on July 7, 2016, at Williamstown, Kentucky.
The project, which cost close to $91.5 million to complete, will operate as a theme park and will run for 40 days straight when it first opens, before starting normal hours of operation on Aug. 15.
AiG launched a lawsuit against the state of Kentucky earlier this year, accusing officials of violating its First Amendment religious freedom rights for denying the project participation in the state tax incentive program.
Ham has said that he believes the project will be "one of the greatest Christian evangelistic outreaches of our day," and argued that Noah's Ark represents both a picture of "God's mercy and salvation," but also of God's "judgment on a wicked generation."
"God had Noah build an ark of salvation — and those eight people who went through the one door were saved from the waters of the flood. We want people to know that God has provided an ark of salvation for us, too — the Lord Jesus Christ," the creationist said.
AiG speaker Bryan Osborne reflected on what he described as a culture war in the latest blog, and said that many "horrible" things are going on in America today.
"For example, abortion rates, the Planned Parenthood videos showing them illegally selling baby parts, the gay 'marriage' movement, the moral revolution, all those sorts of things. It's overwhelming and dominates our culture," Osborne wrote.
"The answer is to start with a new reformation within the church, getting back to God's Word and taking every thought captive to the obedience of Christ, raising up a generation who can stand on the Word and defend their faith, and sharing the gospel with truth and love to people around them," he added.