Kendall Jenner 'Nude' Instagram Photo Banned; Risque Marc Jacobs Outfit at New York Fashion Week Sparks Criticism
Kendall Jenner's risque Marc Jacobs runway appearance during New York City Fashion week has been officially banned from Instagram.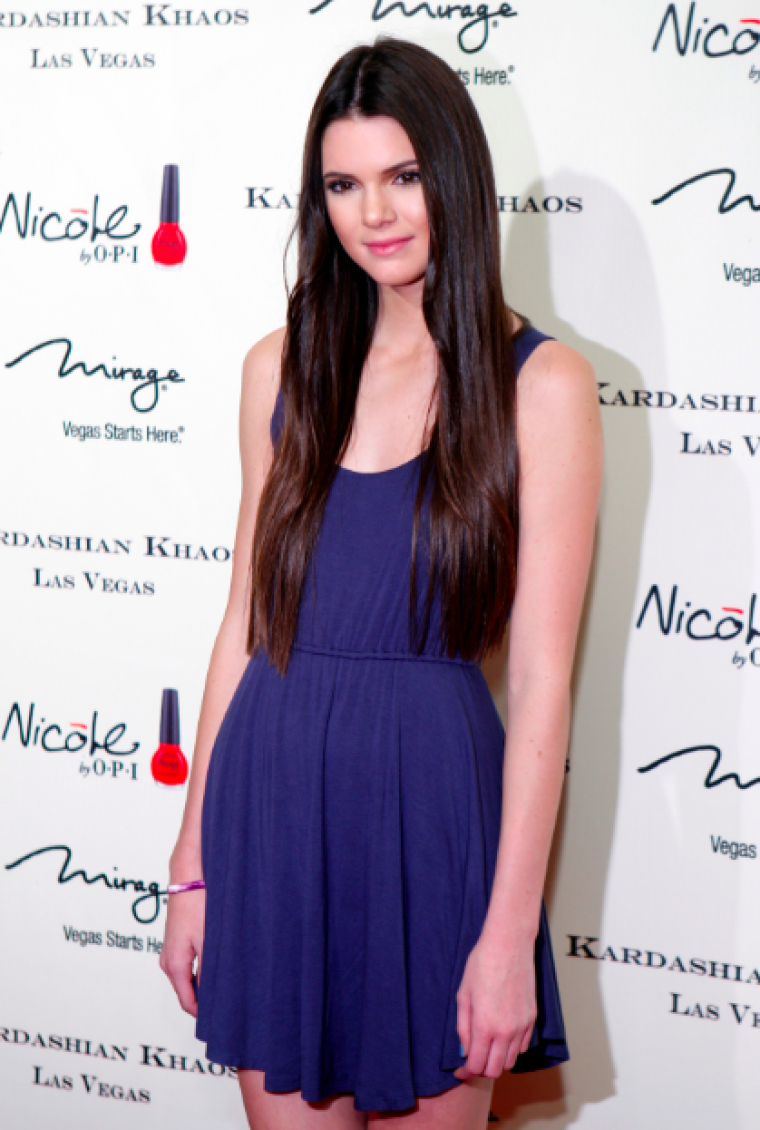 Jenner, the 18-year-old "Keeping Up With The Kardashians" star strutted down the Marc Jacobs runway with her top half exposed amid backlash, and now Instagram has removed the image from the photograph sharing website.
"The photo violated Instagram's guidelines that include a limitation on nudity," Instagram representatives told E! News.
Kim Kardashian, Jenner's 33-year-old sister, who proudly posted the image on her Twitter and Instagram accounts, reacted to the news.
"Ughhhh can Instagram just delete your photos," Kardashian questioned. "Maybe ‪@KendallJenner‬ was too hot for instgram!!! (SIC)"
Kim and Khloe Kardashian both initially posted photographs of their 18-year-old little sister's top half fully exposed without an undergarment on the Marc Jacobs runway during New York Fashion Week.
"Proudest sister ever!!!! @kendalljenner," Kim captioned an Instagram image that she shared with fans amid backlash late Thursday. "I love watching you live your dream!"
Afterwards, Khloe tweeted about how "dope" her sister is.
"My baby sister killed it today walking in the Marc Jacobs fashion show," Khloe tweeted. "Kenny you are so dope to me!!! Congrats my baby!!! #NYFW #MarcJacobs #ProudSis."
When one fan attempted to explain the backlash that Jenner's outfit was receiving, Khloe reacted.
"We're not hating Khole she needs to cover up she doesn't need to dress like that," one person tweeted, to which Khloe responded, "It's a fashion show. She doesn't choose! #Clueless."
After Kendall's mother Kris Jenner posted an image of her daughter's risque runway wardrobe, the 58-year-old Kardashian matriarch also received backlash.
"Still weird that her MOTHER posted this (expletive).. If it came out on tmz or anything it wouldn't be as (expletive) but like for Crying out loud this is her (expletive) MOTHER," one person commented on Jenner's photograph. "I can never even imagine my mother be that proud of me like..it's too much way too much!"
Still, Jenner showed her daughter support by captioning the risque image, "Congrats @kendalljenner #amazing!!!!!!!!!"