Kendrick Brothers' 'War Room' Set to Break Another Industry Record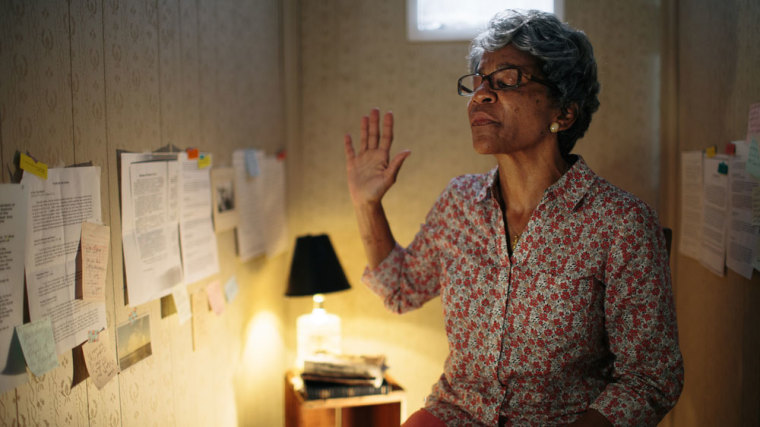 "War Room" is expected to break another industry record as DVD sales of the film are outpacing other movies.
The latest Kendrick brothers faith-based film "War Room" is among the most popular items being sold this season, and according to Provident Films' Senior Vice President Ben Howard, the film's DVD sales appear to be following in similar fashion to it's surprising $11 million opening weekend.
"The pre-sales for the 'War Room' collector's edition DVD and Blu-Ray/DVD combo pack outpace demand for any other DVD title in the industry based on retail reports," Howard said in a statement shared with The Christian Post. "In fact, we anticipate 'War Room' will break another retail record for the Kendricks beating blockbuster first-week sales of previous best-selling DVDs 'Courageous' and 'Fireproof.'"
"War Room" is a family-friendly movie that explores the transformational role prayer plays in the lives of the Jordan family. The demand for the film was so great that it took the No. 1 spot in the country at the box office on Labor Day weekend, beating out 'Straight outta Compton.'"
Filled with heart, wit and humor, "War Room" follows Tony and Elizabeth Jordan, a middle-class couple who seemingly have it all — great jobs, a beautiful daughter, their dream home. But appearances can be deceiving. In reality, the Jordan's marriage has become a war zone and their daughter is collateral damage. With the help of Miss Clara, an older, wiser woman, Elizabeth discovers she can start fighting for her family instead of against them.
The film features New York Times best-selling author and Bible teacher Priscilla Shirer in her film debut. The cast also includes director Alex Kendrick ("Moms' Night Out" and "Courageous"), T.C. Stallings ("Courageous"), and comedian Michael Jr. "War Room" introduces film newcomers Karen Abercrombie as Miss Clara and Alena Pitts as Danielle, and features a cameo by renowned speaker Beth Moore in her first acting role.
"War Room" cost about $4 million to make and earned over $70 million at the box office. The Kendrick brothers have made incredible strides in their small town of Albany, Georgia, as their first four movies, "Flywheel," "Facing the Giants," "Fireproof" and "Courageous" together grossed over $80 million. With their newest film grossing almost that same amount on its own, it's apparent that they've reached a new level of success.
The DVD digital download of "War Room" can be purchased at Amazon and Mardel, among other retailers.
For more information on the film or the Kendrick brothers, visit warroomthemovie.com