Kentucky Gov. Signs Bill Allowing Elective Bible Courses in Public Schools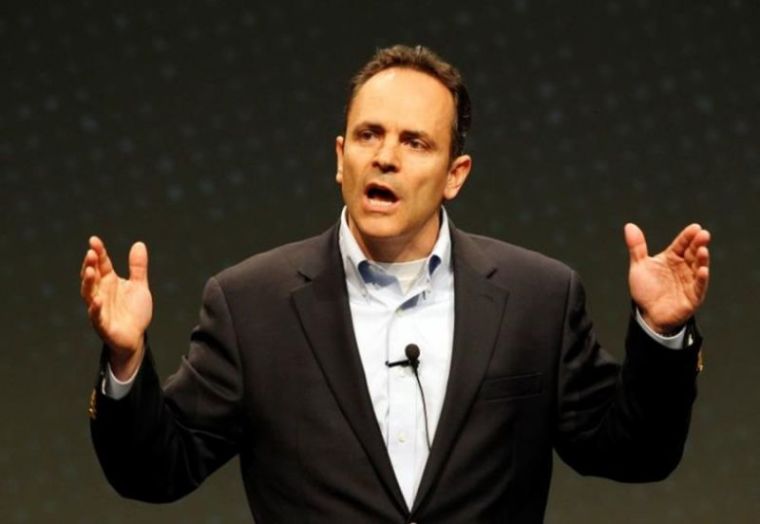 Kentucky Gov. Matt Bevin recently signed a bill into law that authorizes public school boards to allow schools to offer elective Bible literacy courses and provides state guidance to help establish such classes, local news outlets have reported.
According to the Ohio County Monitor, Bevin, a Republican, has signed House Bill 128 into law, which provides guidance to schools as they begin offering students the ability to sign up to take Bible courses.
The bill, which was introduced by Rep. DJ Johnson, passed overwhelmingly in the state's senate 34 to 4 late last month.
"I don't think there is another document in the history of our culture that has had more impact on our culture, our society or our values than the Bible," Republican Sen. C. B. Embry of Morgantown told Kentucky Today.
According to the legislation, the courses "teach students knowledge of biblical content, characters, poetry, and narratives that are prerequisites to understanding contemporary society and culture."
Additionally, such courses aim to help students familiarize themselves with the contents and history of the Old and New Testaments and examine the influence both texts have on history, government, law and other areas of society.
Johnson wrote in a Facebook post earlier this year that the purpose of the law is to "provide guidance at the state level for local school boards to offer elective social studies courses on the Old Testament, New Testament, or both."
Johnson asserted that the law "is not a mandate."
"Local boards already have the option of offering these courses," he wrote. "Then why introduce the bill? The purpose of the bill is to provide [guidance,] uniformity, and constitutional support for the local school boards that may be wanting to offer such courses, but are unsure of the way to proceed. A stronger understanding of the Bible will result in a stronger understanding of our society, culture, literature, and laws."
"Additionally, studies show that students that have a higher level of Bible literacy also tend to have higher GPAs," Johnson continued.
Although the bill reportedly received bipartisan support in the legislature, Christian News Network reports that the bill was criticized by the Kentucky Council of Churches, which argued that it could be damaging for religious liberty.
"If this were a world religions class or something that gave students the opportunity to learn the historical significance of all religious traditions or sacred text, then we would not be opposed to it," the council's Interim Executive Director Peggy Hinds told the media.
Jim Potash, the president of the Kentucky Secular Society, told Greenville Online that it would be acceptable for schools to offer sources that discuss the content of the Bible. However, he worries about how such a course would be taught in the state of Kentucky, where Bevin has declared 2017 "The Year of the Bible."
In an interview with the Daily Independent, the executive director of the 750,000-member Kentucky Baptist Convention, Paul Chitwood, praised the passage of HB 128 and another law signed by Bevin last month that affirms that students are allowed to express their own religious and political beliefs in public schools without being censored by faculty members.
"Having seen so many students and teachers needlessly hurt by administrators who misunderstood religious liberty protections already in place, I believe these new laws will go a long way to clear misconceptions," Chitwood said. "I'm glad that Governor Bevin and lawmakers have enacted these laws to make clear that the Bible is perfectly acceptable on school campuses and in classrooms."