Kentucky Governor Signs Bill Authorizing Elective Bible Courses in Public Schools
Kentucky will soon have social studies courses on the Bible in its public schools after Republican Governor Matt Bevin signed a bill that authorizes such action, the Christian News Network reported.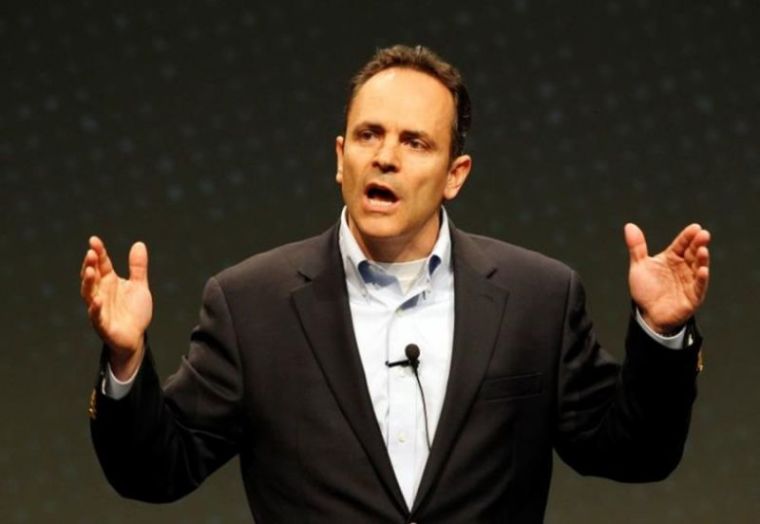 The state Senate passed House Bill 128 by an overwhelming 34-4 vote last month after it was likewise approved by the House 80-14.
Rep. DJ Johnson, the bill's proponent, said the legislation seeks "to provide guidance, uniformity, and constitutional support for the local school boards that may be wanting to offer such courses, but are unsure of the way to proceed."
The Bible courses would "teach students knowledge of biblical content, characters, poetry, and narratives that are prerequisites to understanding contemporary society and culture, including literature, art, music, mores, oratory, and public policy," the bill stated.
The bill's proponents made it clear that the Bible courses would serve historical purposes and will not provide religious instruction. Moreover, school districts would be required to remain neutral during discussions on Christianity.
Sen. Danny Carroll told Kentucky Today that a high school in his district is already offering a Bible course, adding that it has drawn the interest of many students.
"I've learned it is one of the most popular classes," he said. "It's very successful; the sky didn't fall with this being taught, and it is very beneficial."
However, the Kentucky Council of Churches has expressed its opposition to the bill, saying it could be harmful to religious freedom.
Paul Chitwood, the executive director of the Kentucky Baptist Convention, disagreed, saying "the Bible is perfectly acceptable on school campuses and in classrooms," according to the Baptist Press.
When the bill was debated in the House, Rep. Stan Lee pointed out that America was founded by men who read and followed the Scriptures, not Islam or other religions.
"This country—whether some people want to believe it or not—wasn't founded as a Muslim nation, wasn't founded as a Hindu nation, wasn't founded as a Hari Krishna nation. It was founded as a Christian nation," he said.
"It's been said on the floor today that teaching the Bible ain't going to get it done. Well, let me tell you what didn't get it done: Kicking God out of school, kicking the Bible out of school, kicking prayer out of school," Lee said.
Last December, Bevin declared 2017 to be the "Year of the Bible," repeating the same designation he gave this year, CP reported.
In his proclamation, Bevin quoted from past U.S. presidents, saying, "After President Abraham Lincoln was presented a Bible on September 7, 1864 by the Loyal Colored People of Baltimore, he replied, 'The Bible is the best gift God has ever given to man.'
"President Ronald Reagan's 1983 Year of the Bible Proclamation stated, 'Of the many influences that have shaped the United States into a distinctive nation and people, none may be said to be more fundamental and enduring than the Bible,'" Bevin said.