Kentucky's Statewide Bible-Reading Marathon Starts New Year's Day: 30,000 to Join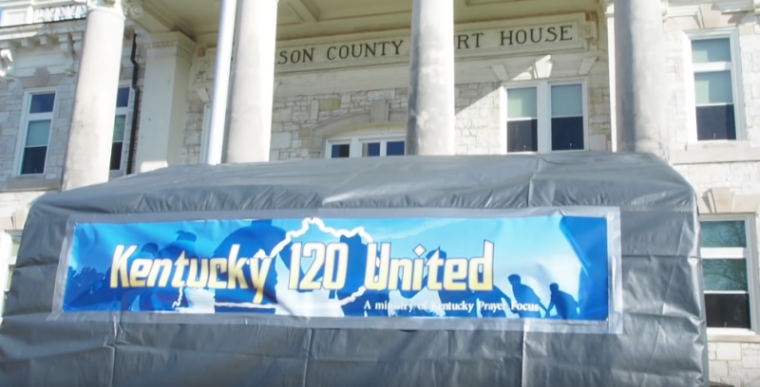 Thirty-thousand people across the state of Kentucky are expected to read through the Old and New Testaments in a three-day event beginning New Year's Day.
Known as the Kentucky 120 United Bible Reading Marathon, the statewide event is organized by a clergy group known as the Kentucky Prayer Focus.
This will be the second time that KPF has organized a Bible reading marathon, the first having taken place in January.
Pastor Mark Harrell of Victory Christian Fellowship in Somerset and founder of KPF, told The Christian Post that the first one "went well considering how large of a scope of a project it was."
"For 2016, I started working on it six months in advance. I was initially not going to try to have it back-to-back and repeat it for 2017, but our governor and his family all participated and he desired it again," explained Harrell.
"I only started working on it at the end of October for this coming year, giving me only one-third the time frame to accomplish this. There should be roughly 70 counties participating."
Named after the fact that Kentucky has 120 counties, Harrell told to CP in an interview last year that the idea for a statewide Bible Reading Marathon came to him at a Prayer Focus gathering.
"So having the Word read through, county by county at the same time, those participating churches and groups are declaring the Word of God as final authority over their county as a statement of faith," said Harrell.
"We are praying for pockets of spiritual awakening to happen across the great state of Kentucky as well as network people who are believing for this renewal to take place."
One of the participating churches for the 2017 Bible reading marathon is LaGrange Presbyterian Church, located fewer than 30 miles from Louisville.
The Rev. Al Earley, pastor of LaGrange Presbyterian and president of the Oldham County Ministerial Association, explained to Presbyterian News Service that his "desire is to have concurrent Bible readings in progress in all 120 counties in Kentucky."
"We have 30 three-hour watches to fill," noted Rev. Earley to PNS. "We are reaching out to find Bible study groups and groups from other Christian churches willing to recruit six to 12 readers to adopt a watch."
When asked by CP about what he wants participants and observers to take away from the second Bible reading marathon, Harrell replied that he hoped the marathon could spread to all counties.
"The message we are wanting each county to have is a declaration that those participating believe that God's Word is final authority over their county," said Harrell.
"As counties do this together, it creates a unity and where there is unity, God commands the blessing and anointing. We are believing for spiritual awakening in Kentucky."