Kenya Moore Questions Phaedra Parks Christianity, Compares Her To The Devil
Kenya Moore Questions Phaedra Parks Christianity, Compares Her To The Devil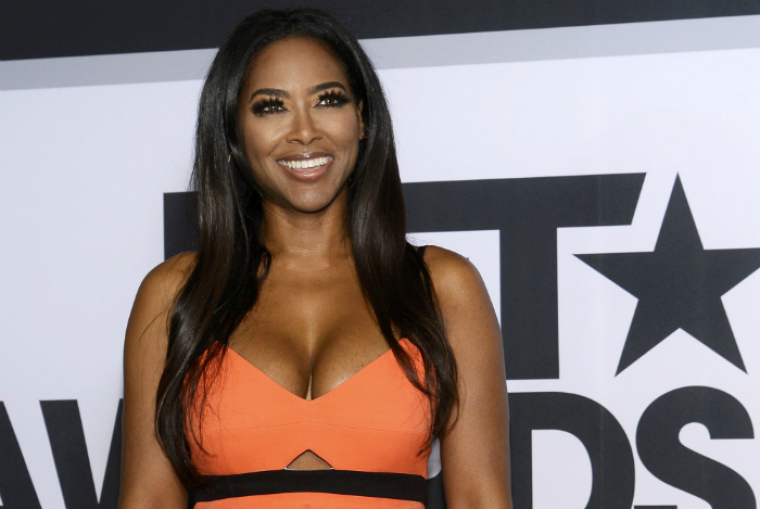 Kenya Moore is questioning her fellow "Real Housewives of Atlanta" co-star Phaedra Parks' Christian beliefs.
The two women have publicly feuded for years following Moore's decision to copy an idea for an exercise video and Parks' estranged husband accusing the former of inappropriately propositioning him. While Parks' estranged husband Apollo Nida admitted he lied about the suggestive claims made about Moore, the latter seemed to want to wipe the slate clean with her co-star.
However, Nida's admissions were not enough to make things right in Parks' eyes, which has caused Moore to question her co-star's Christianity in her latest Bravo TV blog. In the latest episode of "Real Housewives of Atlanta," Parks prayed before meeting with Moore and other co-stars but continued to call the beauty queen a w---.
Moore spoke out against Parks' prayer in her latest blog Tuesday.
"Clearly when a woman who prides herself as a Christian while praying to God as she calls someone a w---- and a s--- is the real devil to be protected from…,Moore wrote. "All the nasty rumors on this show about me being bipolar, broke, an alcoholic, a w---, and someone who pays for boyfriends and has a rented car all came from Phaedra's vengeful, hate-filled mind. No outstanding Christian should repeatedly call another woman a w--- and be unapologetic about it."
While Moore insists she has apologized for her own questionable behavior, she spoke about her own faith and forgiving Parks.
"I have apologized countless times; I have corrected my behavior, which may have lead to persons misjudging me; and through it all, I have decided to forgive Phaedra even though she refuses to apologize to me for her actions," she wrote. "I thank my Grandmother for introducing me to God and providing me with a moral compass, empathy for others, and the ability to admit my shortcomings. I may stumble from time to time, but I have my faith and God to uplift me."
Parks explained why she found it hard to be friends with Moore.
"After Apollo said he had been lying, Kenya has been doing the vindication dance and expecting the rest of us to have an epiphany that she is a wonderful human being. The fact remains that Kenya often acts in an inappropriate, disrespectful, and unbecoming manner towards a lot of people," Moore told Bravo in a Q&A. "Kenya's consistent behavior from inappropriately interacting with married men to screaming at people, who are in close proximity, through a bullhorn is unacceptable and independent of anything Apollo may or may not have done or said. In short, as it relates to whom and how Kenya is, her consistent actions speak louder than Apollo's words."