Kenya's Top Church Leaders Declare After al-Shabaab's Garissa Attack: 'Systematic Profiling, Isolation and Massacre of Christians ... Must Stop'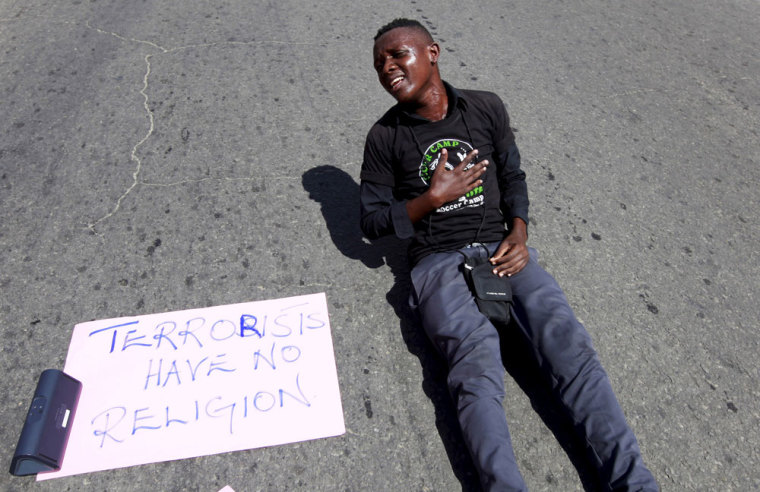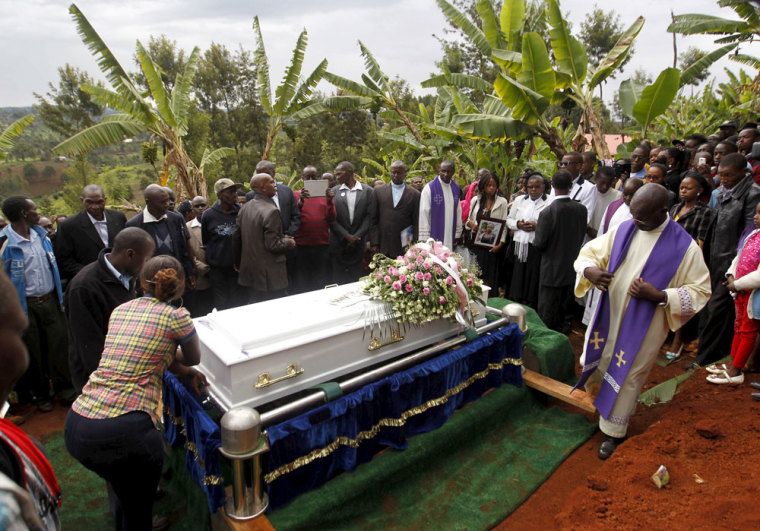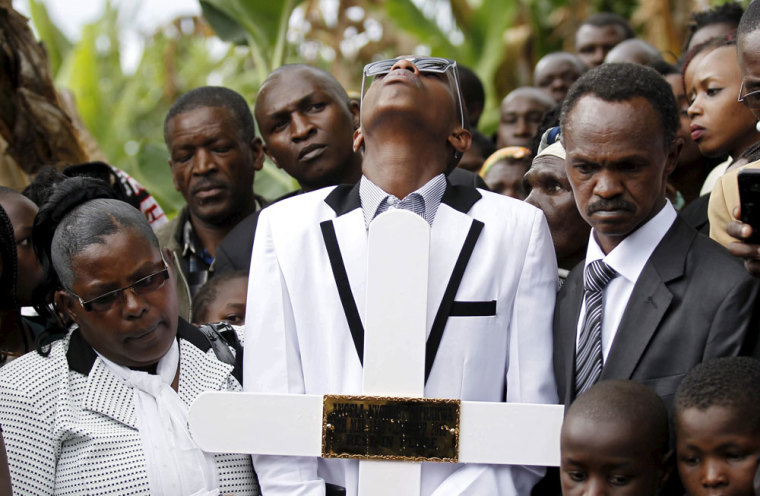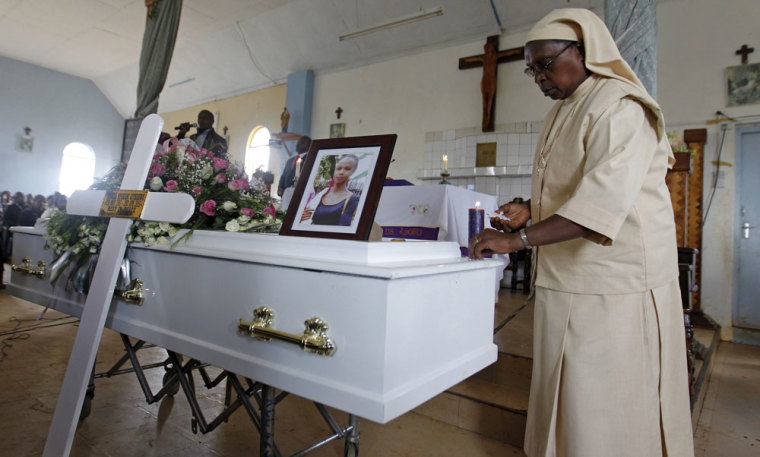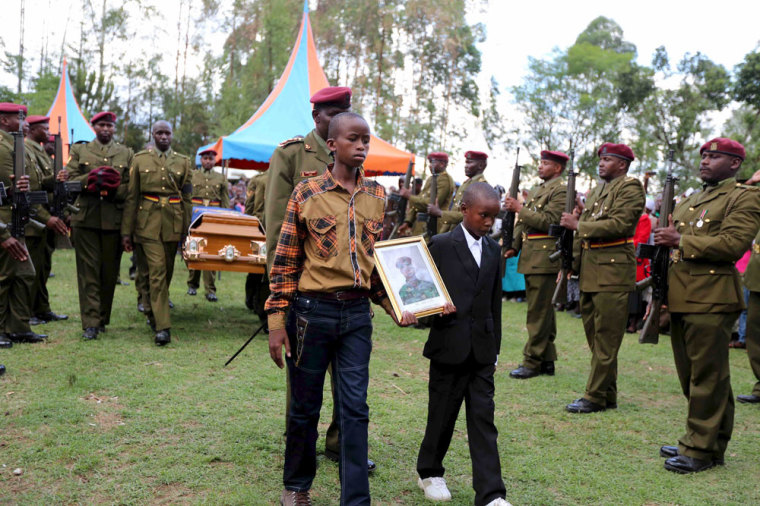 View Photos
NAIROBI – Leaders of major Christian denominations and a church coalition in Kenya last week closed ranks in a show of unity, warning that they will no longer remain silent as members of their flock are being killed in a religious war.
John Cardinal Njue of the Catholic Church; Archbishop Eliud Wabukala of the Anglican Church; the Rev. Joseph Nthombura of the Methodist Church; the Rev. David Gathanju of the Presbyterian Church of East Africa; and the Rev. Rosemary Mbogo of the National Council of Churches of Kenya held a press conference where they issued a joint statement.
"Dear Christians, fellow Kenyans and people of goodwill, we the shepherds of the flock of Christ are pained to admit that this was another case of Kenyans targeted because of their religion," the statement said in response to the April 2 fatal attack by al-Shabaab on Christian students that left nearly 150 dead. "We regret to note that most of those killed were young Christians in a prayer session. The systematic profiling, isolation and massacre of Christians in different parts of Kenya must stop. While urging our Christians to be peace makers, we will not remain silent as they continue to be massacred."
The leaders of the four mainstream churches, after visiting the Chiromo Funeral Parlour in Nairobi where bodies of the slain students were being kept awaiting identification, further castigated the government for what they said was a lackluster response to the attack.
Al-Shabaab militants raided Garissa University College, located near the Kenya-Somalia border, in early April, initially taking students hostage. The radical Islamic jihadist group then started taunting the students for their Christian faith before killing them. At the end, some 148 people died, including students and security officers.
A senior Anglican cleric in Garissa, who asked not to be identified due to security reasons, said in an interview with CP on Thursday that it was a dilemma whether al-Shabaab is waging a political or religious war. He said the fact that al-Shabaab openly indicated its motive to be political cannot be ignored. "They maintain that if Kenya did not invade Somalia we would not have attacked and it's consistent with their request to president Uhuru Kenyatta. My position is this: they have used religious difference to achieve this goal. To win local support, they cashed in on the government excesses in dealing with terrorism as anti-Islam. They wanted to prove that they are anti- Christian in their act of killing Christians and letting Muslims go. One guard a Muslim who tried to challenge them at the gate was also shot dead."
The pastor also said: "In their political war they have taken with zeal the persecution of Christians to show that they were the true defenders of Islam against a Christian government oppressing Somali Muslims. Christians who died no doubt have died for their faith and because they belonged to Christ. They had no connection with the political acts of our government."
President Kenyatta on Thursday sent signed personal letters to the bereaved family members of the dead Garissa students, even as University Academic Staff Union officials claimed that the death toll is much higher. Through Secretary-General Muga K'olale, the dons claimed that about 160 students were still unaccounted for, sentiments also shared by the secretary general of the Moi University Students Organization, Mr. Titus Safari. Garissa University College was an affiliate college to Moi University.
Apart from the hazy casualty count, the Kenyan government has also come under severe criticism by the public and the media for what has been described as sluggish response. Although the attackers staged the raid early dawn, it was 9 hours later that the government sent in a detachment of special forces that finished the siege in under half an hour after killing and arresting some of the hostage takers.
Foreign Affairs Cabinet Secretary Amina Mohammed was interviewed on CNN earlier last week where she defended the government response as "satisfactory."
However in a meeting with editors, the president's spokesperson, Mr. Manoah Esipisu, admitted that there could have been lapses.
"Did we do something wrong in Garissa? Yes, of course. It is always a learning curve. The only person with all cards is a terrorist. He knows where and when, what time. You react. In reacting, there are always time lapses. You have to react and plan," Esipisu was quoted to have said.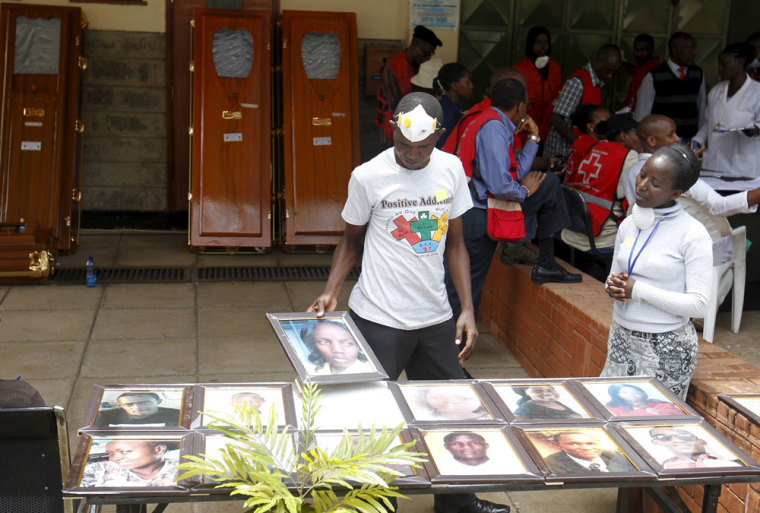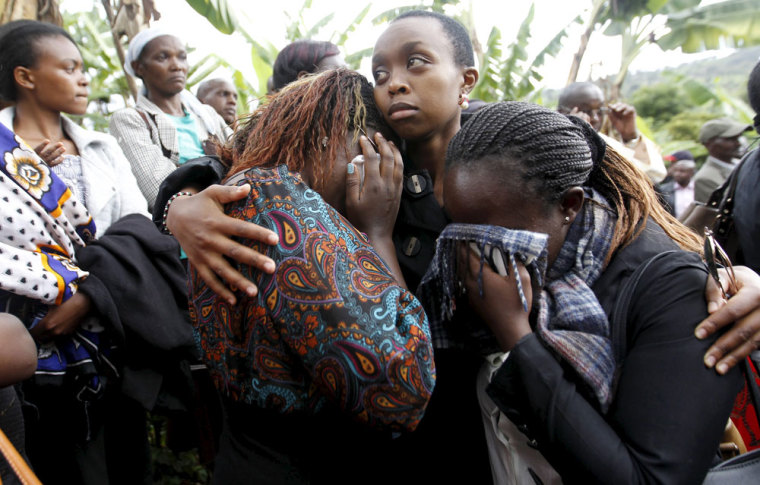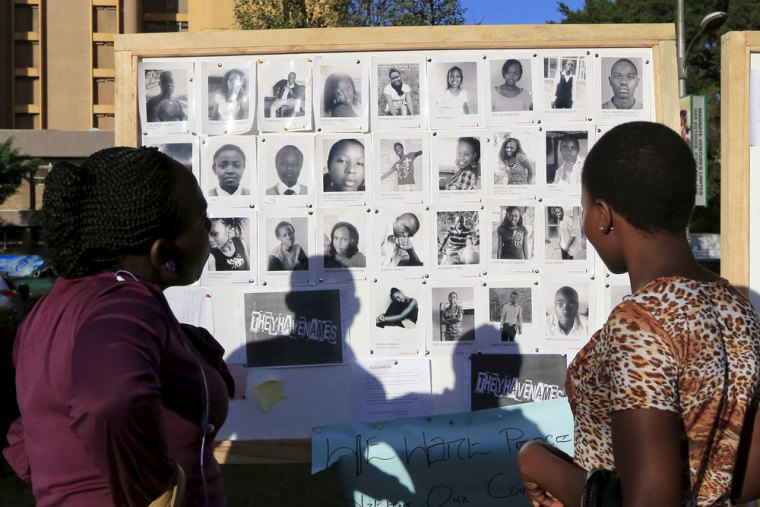 View Photos