Kevin Costner Eulogy at Whitney Houston Funeral: 'Church Was Our Private Bond' (VIDEO)
Kevin Costner offered a touching speech at Whitney Houston's funeral today, talking about the Baptist Church upbringings both of them had, as well as obstacles they had to overcome to work together and make the worldwide blockbuster "The Bodyguard."
Costner was among a host of celebrities attending, including Alicia Keys and Stevie Wonder. However, Aretha Franklin, who was scheduled to sing at the funeral, was unable to attend.
Costner started his address by explaining how one of Houston's most well-known hits, "I Will Always Love You," almost never came to be. He revealed how another song, "What Becomes of the Broken Hearted," was going to be used in "The Bodyguard."
"What becomes of our broken hearts? Whitney returns home today, to the place where it all began," Costner said. "I ask that we dry our tears, suspend our sorrow, just long enough to remember the sweet miracle that was Whitney. We can't forget Cissy and Bobbi Kristina sit among us. Your mother and I had a lot in common. A lot of people are thinking, really? You're a boy, she's a girl; she's black, you're white. I heard you like to sing, but our girl could really sing."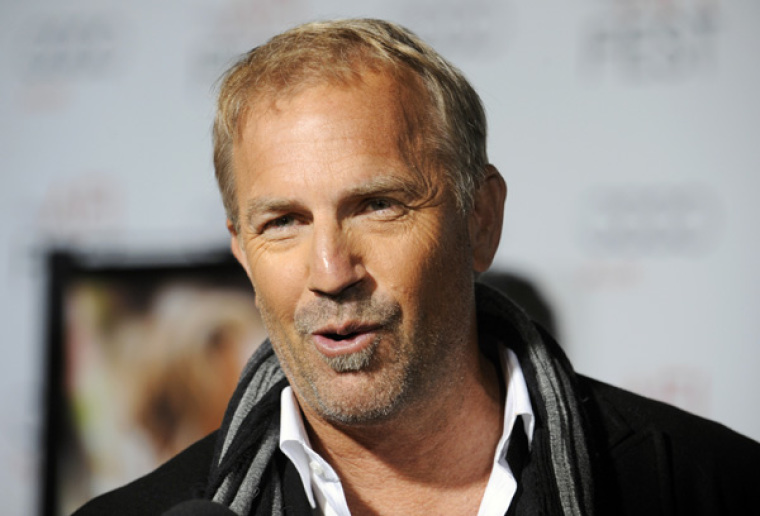 However, he then went on to explain what they held in common. He revealed that they both grew up in the Baptist Church, and continued to hold the church very close to their hearts.
"We both grew up in the Baptist church. It wasn't as big as this. My grandmother played the piano and she led the choir. Her two daughters sang in it. My earliest memories are tied to that church in Paramount."
"Church was what we knew, it was our private bond," he said.
He also told how he would often get in trouble growing up in church with his friends. He explained Houston's "favorite" story of his, about how he and his friends would sneak into the church kitchen to finish the cups of "grape juice." However, Costner then added how he was caught by his dad and dragged out, to the laughter of the congregants.
He then spoke about Houston's time growing up in church, "I can see her in my mind here, running around as a skinny little girl. I can also see her in trouble." He added how he imagined she would try and talk her way out of the trouble she was in, and how her mother Cissy would have none of it.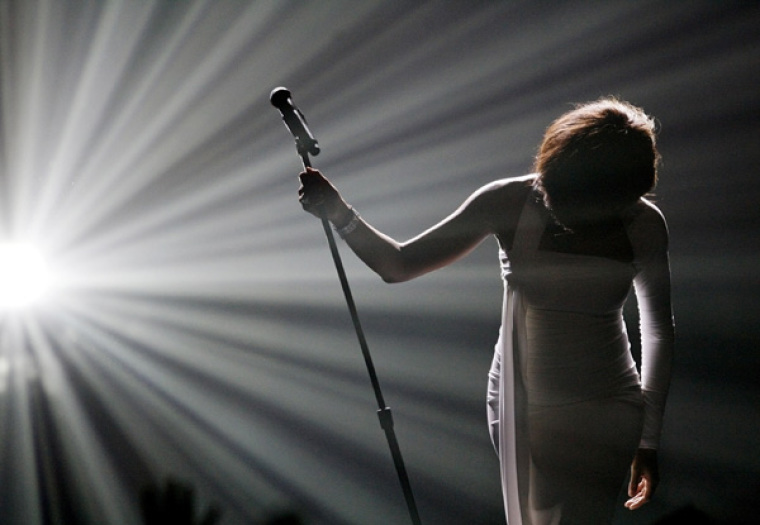 Costner then went on to talk about how their movie "The Bodyguard" came to be. He spoke about Houston being the "perfect choice." However, he added how many initially had reservations at Houston taking on the main role. For one it would be her first acting role, also he explained how they were forced to postpone the movie a year to wait for her to come off her tour, which was "a lot for the studio to accept."
However, even though many had doubts, Costner was sure that she was the right choice. When Houston had to take part in a screen test, Costner recalled telling her not to be nervous and that he'd hold her hand every step of the way.
He explained that she could have fallen down and started speaking "in tongues" and she would've passed the screen test for the flick. Costner insisted he would have pushed her through no matter what. He explained how prior to the screen test, Houston disappeared for a long period, for what he believed was a time for prayer.
He then joked how she changed the make-up the studio had put on her, to the kind she was more used to while giving her singing performances. However, the new make-up was much thicker and melted off as she took part in the screen test in front of the hot lights. That joke had the congregation in fits of laughter as they continued to reminisce about the much-loved singer.
SEE VIDEO OF KEVIN COSTNER'S TOUCHING EULOGY AT WHITNEY HOUSTON'S FUNERAL
SEE VIDEO OF ALICIA KEYS SINGING AT WHITNEY HOUSTON'S FUNERAL
SEE VIDEO OF STEVIE WONDER SINGING AT WHITNEY HOUSTON'S FUNERAL
SEE VIDEO OF R. KELLY'S 'I LOOK TO YOU' AT WHITNEY HOUSTON'S FUNERAL
Her make-up incident didn't matter though, as he explained that she was the only one who could've played the role at that time. He admitted that anyone could have played his role, but that Houston made the film what it was.
"You weren't just pretty, you were as beautiful as a woman could be," he said. "I was your pretend bodyguard not too long ago, and now you're gone."
SEE VIDEO OF WHITNEY HOUSTON'S HIT "I WILL ALWAYS LOVE YOU" HERE
SEE VIDEO OF WHITNEY HOUSTON'S HIT "THE GREATEST LOVE OF ALL" HERE
SEE VIDEO OF WHITNEY HOUSTON'S HIT "I'M EVERY WOMAN" HERE
SEE VIDEO OF WHITNEY HOUSTON'S HIT "I WANNA DANCE WITH SOMEBODY" HERE
SEE VIDEO OF WHITNEY HOUSTON'S HIT "IT'S NOT RIGHT BUT IT'S OK" HERE
SEE VIDEO OF WHITNEY HOUSTON'S FINAL PERFORMANCE BEFORE DEATH
SEE VIDEO OF WHITNEY HOUSTON & BOBBI KRISTINA BROWN PERFORMING "MY LOVE IS YOUR LOVE"
SEE VIDEO OF LL COOL J'S PRAYER FOR WHITNEY HOUSTON ON GRAMMYS 2012