Khloe Kardashian Sounds Off on People Criticizing Her for Sharing Bible Verses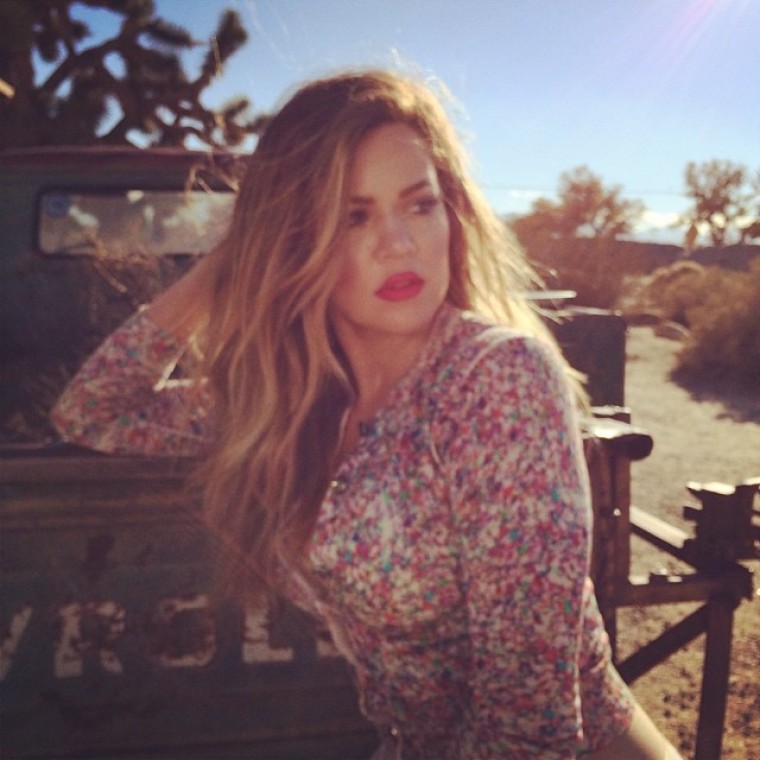 Khloe Kardashian is sounding off on people who criticize her for posting Bible verses on her social media account.
Kardashian, the 30-year-old fashionista and star of "Keeping Up With The Kardashians," recently posted a biblical message on Instagram from what looks to be a devotional book.
"You say 'It's impossible.' God says 'All things are possible with Me' (Matthew 19:26)," the message in the form of a photograph of a page in a book reads.
After some negative comments reached her social media page, Kardashian chose to address them on Twitter.
"No matter what I post, there will always be people who have to spew out hate. Even when I post positive affirmations, sunsets, bible verses etc... I STILL manage to get bitter people commenting hateful things," she tweeted. "This is proof that no matter what you do you can never please everybody. So remember, always do what makes your heart smile."
Kardashian added, "stay smiling my loves."
Kardashian has never shied away from sharing scriptures publicly, especially after separating from her estranged husband Lamar Odom. Odom, the 34-year-old NBA free agent, made headlines last year for allegedly stepping out on his marriage to Kardashian and battling with a drug addiction.
While numerous media outlets have speculated about the possibility of the 30-year-old "Keeping Up With The Kardashians" star's marital woes, she officially filed for divorce due to irreconcilable differences last year. Last January Kardashian shared her cryptic thoughts on Twitter and quoted a scripture from the book of Psalms.
"HE heals the brokenhearted and binds up their wounds," she quoted on Twitter from Psalm 147:3.
Despite her critics, Kardashian previously spoke about the amount of support that she has received from fans during her marital struggles.
"It really is such a blessing just to feel that you have such a good support system, no matter what you're going through, even in the good times," she said in a previous E! News report. "It's so awesome to see people that root for you even if you don't know them."