Kidnap Victim Shuns Family: Michelle Knight Could Be Adopted by Gina DeJesus' Parents (VIDEO)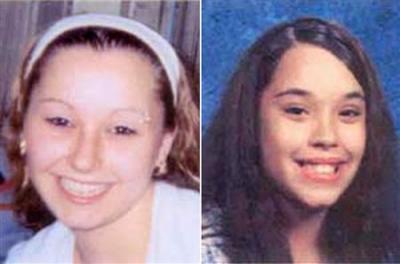 Kidnap victim, Michelle Knight, could continue to shun her family and is considering being adopted by the family of fellow kidnap victim Gina DeJesus, according to reports Friday.
According to a friend of Felix and Nancy DeJesus – parents of Gina – they are planning to adopt Michelle, whose relationship with her parents is not good following her release from captivity, the Daily Mail has reported.
According to the publication, a neighbor of the DeJesus family, Lupe Collins, was told by Nancy DeJesus on Thursday that she and her husband are trying to convince Michelle, 32, to come and live with them and allow them to adopt her.
Collins told the Daily Mail: "She was Georgina's sister for ten years in that house and she's still her sister now. They're going to take her in as their own family member and help her. Michelle doesn't want to go back to her own family because they abused her before she was kidnapped and they only want the money now."
Michelle Knight was finally released from the hospital on Friday and is reported to have gone to Gina DeJesus' house instead of going with her own mom or grandmother.
Metro Health Medical Center in Cleveland released the following statement on her behalf on Friday as she left the hospital: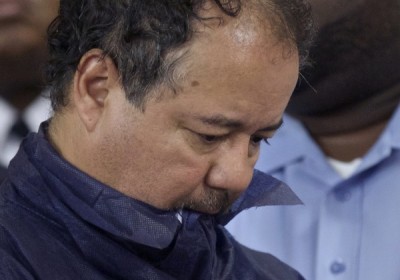 Michelle Knight is in good spirits and would like the community to know that she is extremely grateful for the outpouring of flowers and gifts. She is especially thankful for the Cleveland Courage Fund. She asks that everyone please continue to respect her privacy at this time.
Since Monday, when Knight escaped after being held captive by Ariel Castro for 11 years, she has shunned her own family as she recuperated in hospital.
Knight was held for the longest of the three victims held in Castro's home, and she stayed in hospital until today, where as the other two victims, Amanda Berry and Gina DeJesus have already gone home to family with joyous celebrations witnessed.
In contrast Michelle Knight has been very quiet in hospital, shunning visits from relatives, some of whom believed that she had run away when she disappeared 11 years ago.
Doctors at Metro Health Medical Center in Cleveland have described Thursday that 32 year old Knight was in good health. However, it has been reported that neither Knight's grandmother nor her mother, who flew in from Florida this week, have seen her for any substantial time yet, according to Reuters. Another report from CBS News claimed that Michelle had met her mother for a very brief moment on Wednesday, but that it was tense and eventually Michelle asked her mother to leave.
On whether they had managed to speak to Michelle, grandmother, Deborah Knight has said, "No, we haven't – on her request. She does not want to be seen by family," according to Reuters.
Knight's grandmother, Deborah Knight, had previously said in an interview that family members had believed Michelle had ran away because she was angry that her son had been removed from her custody. The grandmother claims that the family held that belief based on the recommendation of police and social workers.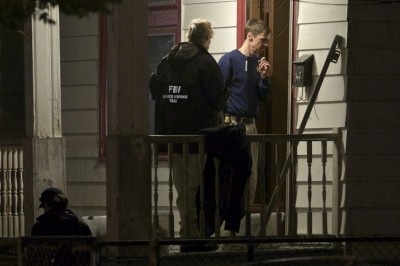 However, Michelle has agreed to allow one of her siblings, brother Freddie Knight, in to see her since she was freed on Monday.
Freddie has since described his sister: "Her skin was white as a ghost. She told me she was excited to start a new life."
However, since his one visit to see her he has not been back. Instead he has spoken to her once on the telephone, but has agreed to stay away for the moment at the recommendation of hospital staff.
Michelle Knight's grandmother Deborah has also told WOIO-TV Thursday that Michelle will require facial reconstructive surgery as Castro had beaten her so badly during her captivity. She said, "When she was severely beaten, he had beat her so bad in the face, she has to have facial reconstruction, and she's lost hearing in one ear."
As well as Knight, Amanda Berry, now 27, was freed on Monday. She went missing in April 2003 after finishing a work shift at a local Burger King, one day before her 17th birthday.
Berry's aunt, Gale Mitchell, has spoken out about the developments, testifying that her family had never given up hope that she would be found alive.
"My daughter (Berry's cousin) had a feeling she was still alive," Mitchell recently told CNN. "So did I. You don't give up hope; you just pray and pray and pray."
"It's crazy. I always knew that Amanda was a strong-willed person and eventually I knew she would get out of there. I just knew it. I just wondered 'Why not sooner?'" Mitchell questioned.
The three girls were found in a home belonging to Ariel Castro in a low-income neighborhood on Seymour Avenue in Cleveland's West Side on Monday.
Gina DeJesus disappeared at age 14 in April 2004 while walking home from school, and Knight, who disappeared at age 20 in August 2002.
"If you don't believe in miracles, I suggest you think again," Sandra Ruiz, DeJesus' aunt, told local news station WJW.
Here is a video news report on the Ohio kidnappings and Michelle Knight's departure from hospital on Friday:
Cleveland Kidnap Victim Michelle Knight Leaves Hospital for Seclusion