Kierra Sheard Says Bible Calls on Christians to Confess Sins to Trusted Friends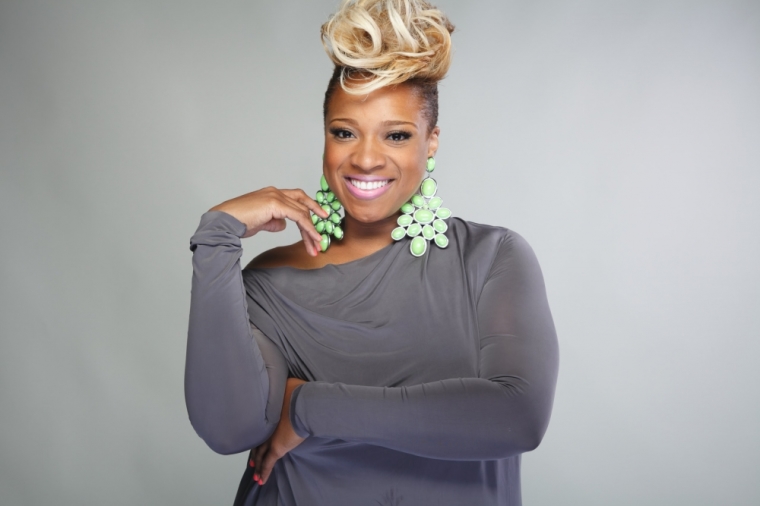 Even though people are ashamed of their sins, gospel singer Kierra Sheard says believers are called to confess their struggles one to another.
In a blog post titled "I Won't Stop Fighting," the 28-year-old gospel singer shared James 5:16 which states: "Therefore confess your sins to each other and pray for each other so that you may be healed. The prayer of a righteous person is powerful and effective."
She then expressed the importance of dealing with sin head on and finding help in others to do so.
"Whatever it is that you're fighting, realize that it's there. Don't deny it. Deal with it," Sheard wrote earlier this week. "Don't embrace the issue, but embrace the journey of realizing the truth to change it. If it's a lying tongue, a past abortion, homosexuality, fornication, the wrong relationship, weight loss, talking to a loved one that may have neglected you, lacking self discipline, fears of success, fears of failure, etc. There are so many things that keep us from moving forward. Deal with it."
The singer and daughter of Grammy Award-winning Karen Clark Sheard and Bishop J. Drew Sheard, said friends can help people heal during troubling times.
"Sometimes finding an authentic friend who is honest with themselves, and will being honest with us, is the first step to healing, being stronger, or detoxing. I just don't think God has put us here to live stagnant lives," she wrote. "After all, everything that He has created has the growing ability. Everything on Earth is capable of growing and evolving into something beautiful; and I believe that you're capable of being that beautiful man or woman.
"There are a lot of things that I've had to deal with privately. Thank God, He gave me so many chances. But the healing tool that God used was sending me a listening ear and someone to relate to," she revealed. "Don't do it alone. Get a friend who you can discuss your urges with. Have someone that will hold you accountable. Begin to heal today."
During an interview with The Christian Post last July, Sheard revealed that she was careful with the circle of friends she keeps near her, including the men she dates.
"I always try to make sure I have people around me who are willing to grow and who aren't wanting or are OK with being stagnant. Having said that, there was one guy I was dating for so long but he just has a lot of growing and getting together to do," the singer revealed to CP. "I loved him, but I was having a hard time letting go, in addition to me being the closest person to him and seeing his potential. That, too, can be very hard.
"I [could have been] waiting forever, but for nothing. That's where my heart for my people comes in and it's attached to my career," the gospel singer said. "I love to see people do better because I like to do better. It's so important that we don't attach ourselves to the wrong thing."