Kierra Sheard Talks Dangers of Comparing Yourself to Others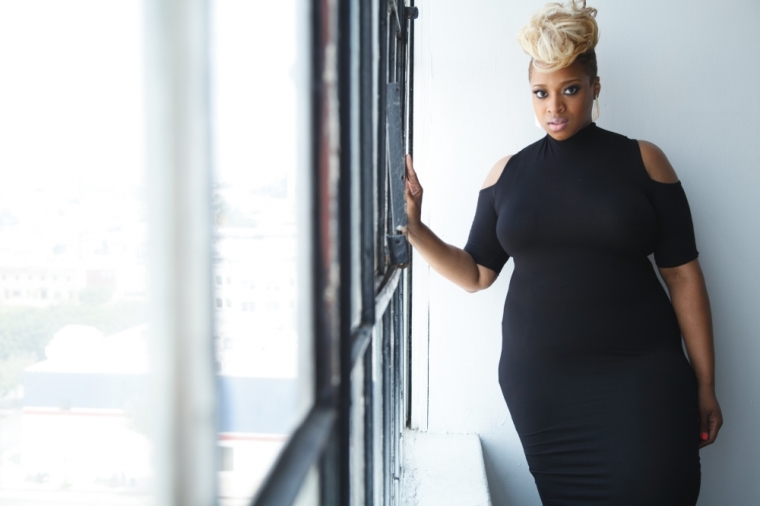 Even famous gospel singers suffer from discouragement, but Kierra Sheard is sharing her journey of breaking free from that by speaking out against comparison.
The 28-year-old daughter of Grammy-award-winning singer Karen Clark Sheard and Bishop J Drew Sheard of Greater Emmanuel Institutional C.O.G.I.C. in Detroit, Michigan, questioned God about the things that could be holding her back from advancing in her career and life. The answer seemed to be comparing herself to others.
"I had to come to grips with the fact that Jesus measures greatness by service, not status. What's great to man isn't great to Jesus," the singer wrote in her blog on iamkierrasheard.com. "What's great to Jesus is how well you've carried out your mission/purpose in life. So, I've been inspired to do whatever is on my heart."
The singer, who has been transparent on her blog about a recent cosmetic surgery, past relationship problems and struggles with her career, is leaning on Scripture to speak against comparison that she calls self-rejection.
"We get out of position and become uninspired when we look at what others are doing. We lose peace when we forget our purpose and mission," she wrote after sharing Galatians 6:4. "Comparing yourself with others will cause you to reconsider what God has called you to do because you're not sure of whether or not it will be as successful as theirs. We all have different successes."
She shared some insight from Numbers 13:33 to illustrate the children of Israel being afraid to go into the land of Canaan promised by God, because they compared their stature to the giants that inhabited it. To combat that frame of thinking, Sheard presented 2 Corinthians 10:5, which speaks about capturing every thought going against God and bringing it back to Him.
She went on to encourage people who may have not been able to accomplish what they set out to.
"If you bumped your head or if something didn't work out, it does not mean, you've failed. It just didn't work out," Sheard wrote. "To every successful person, there is at least one failure. And it's totally okay."
The singer went on to warn people not to compare themselves to new significant others of their ex-love interests, siblings or friends.
"Stop putting, allowing people to make you feel like a failure," she wrote. "Sometimes when we aren't seeking God for what's next, He'll move us from positions and get a replacement to put us back on track; to get us back in His Will."
Instead of making excuses to avoid implementing a new idea or strategy, Sheard spoke about the importance of praying and asking God for peace in moving forward.
"Know when it's you being afraid and when God is saying Go for it!!! If we don't know the difference, we can easily slip out of position," she wrote. "Don't be the 90% of people who make excuses having only been defeated by yourself; by the 'quit.' Don't defeat your greater you!"
In an interview with The Christian Post last year, the Eleven60 fashion line designer spoke about the struggles with wanting to quit on her dream. Still she spoke about believing that pursuing the plus-sized clothing line venture was keeping her in the will of God.
"A lot of people think that I'm takin the clothing line and just want every dollar. Yes I want the dollars that come with it but I believe that this clothing line is going to allow me to walk into doors where I'll be able to meet people that never would have listened to my music," Sheard explained to CP. "I'll be able to introduce or re-present Christ to them. So I look at all of my purpose in life as a way to assist Jesus Christ in building the body."