Kim and Kanye Name Son Saint as Testament to Christian Faith?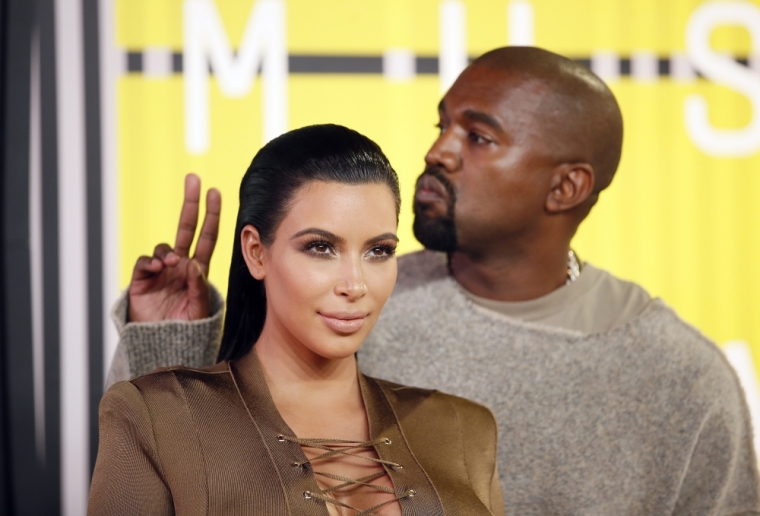 Kim Kardashian West revealed that her newborn son with rap mogul Kanye West would be named Saint.
When Kardashian ,35, presented the name to over 37 million followers on Twitter, she didn't include an explanation along with it. The Merriam-Webster dictionary provides a multitude of definitions for the word saint which includes, "one officially recognized especially through canonization as preeminent for holiness," "angel," " one of God's chosen … usually Christian people," "a member of any of various Christian bodies," "one eminent for piety or virtue" and "an illustrious predecessor."
According to E! News, a source close to the West family revealed that "Saint was picked since it's akin to saying he is a blessing because she had such a difficult pregnancy."
Before Thanksgiving, the "Keeping Up With The Kardashians" star revealed that one of the difficult parts of her pregnancy included a painful procedure to change the position of her son's body in her womb. It was not easy for the Wests to even conceive baby Saint, and the reality star documented her experiences with painful In Vitro Fertilization treatments.
"I'm grateful to God for this miracle and no matter what rumors or comments you throw my way this time they truly don't affect me," she tweeted last August.
During her first pregnancy with 2-year-old daughter North, Kardashian suffered from a dangerous condition called preeclampsia that results in high blood pressure and possible organ damage. She previously glorified God for avoiding the condition in her second pregnancy.
"I'm blessed to even be pregnant and luckier to not have preeclampsia so far, so I don't have the swelling issue, " Kardashian West wrote in her series of tweets last August. "They also say your body carries a boy different than a girl. Wishing all of the moms out there a happy & healthy pregnancy & delivery! #MiracleFromGod #Blessed."
After giving birth to North in 2013, the Wests prayerfully tried to get pregnant again.
"We've been trying, we've been trying!" Kim told "Entertainment Tonight" earlier this year. "I pray about it."
The Wests have both publicly spoken about being Christians and Kim previously told Australia's "Today Show" that they trusted in God for their next child, before the news of her pregnancy broke.
"I guess, it's all in God's hands," she said on the "Today Show."
The Wests were joined together in marriage last May by Pastor Rich Wilkerson Jr., the leader of The Rendezvous, a ministry of Trinity Church in Miami. Kanye, 38, previously appeared on Power 106 FM where he quoted Isaiah 54:17 when rebuking his critics.
"Man, no weapon formed against me shall prosper, you need to watch who ya'll talking about and ask for favor and please stay blessed because you do not want to go against the power," West said while on the radio show "Big Boy's Neighborhood" on Los Angeles' Power 106 in 2013. "I'm working on one mission and that's a mission from God."
Before marrying her husband, Kardashian was pictured attending services at Life Change Community Church in Agoura Hills, California, and even spoke about starting her own Bible study.
"On [my] way to church with the girls," Kardashian tweeted before attending a service for New Year's in January 2012. "I want to start a Bible study group with my friends."