Kim Kardashian Weight Loss: After Baby Body Revealed on Jay Leno (VIDEO)
Kardashian Talks Tabloid Criticism Over Her Weight, Kanye's Proposal and Baby North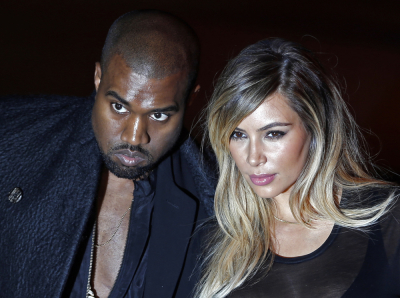 Kim Kardashian's weight loss after her baby's birth was shown off on "The Tonight Show With Jay Leno" Wednesday. The new mother showed off her post-baby body on the show and talked about her engagement to Kanye West, her critics and baby North.
Kim Kardashian's weight loss after her baby was showcased via a white lace see-through dress over a black bra and black spandex shorts. She told Jay Leno that she had stepped on the scale that day and had lost 50 pounds by utilizing the Atkins diet. Still, Kardashian said all the criticism- many people called the then-pregnant reality star fat just a few months ago- really changed her.
"It really hurt my soul," Kardashian said. "It changed how I am in public a little bit … There were stories where I was, like, 200 pounds. I was gaining weight because I was pregnant and it was really hard to read all these stories and hear all these nasty things.
"I've tried to live more of a private life because of that," she added. "Why even go out as much just to put yourself in that position?"
To see pictures of Kardashian in her white lace dress, click here.
In the months after Kardashian had her baby, she has been seen far less in public and on social media websites. The one risqué picture she posted of herself in a bathing suit was her "big middle finger to the world," she explained.
Despite the criticism, the 33-year-old Kardashian is happy: boyfriend Kanye West proposed to her on her birthday.
"It was the most magical night of my life," she said of the surprise engagement. The wedding will most like be "someplace Parisian," Kardashian said, although she admitted they "haven't had time to sit down and talk about it."
She plans on changing her name to Kim Kardashian West to represent their new family, which is wonderful because her 4-month-old daughter "never cries."
"She's a perfect little angel. I hope she grows up to be smart and opinionated like her dad," she said.