Discovery of Biblical King Hezekiah's Seal Confirms God's Word, Ken Ham Says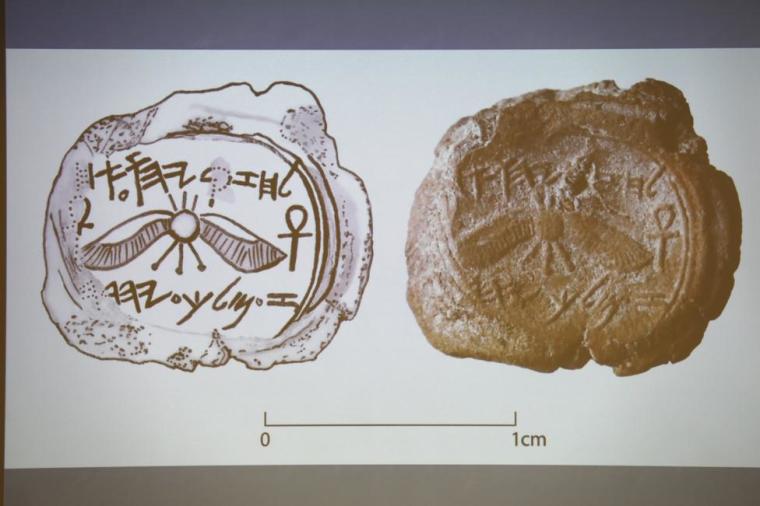 Answers in Genesis CEO and President Ken Ham has said the recent discovery of a seal belonging to the ancient biblical figure Hezekiah, one of the kings of Judah, can be used as evidence confirming God's Word in the Bible.
"A recent find in Jerusalem gives us a personal look into the greatest king of Judah — Hezekiah, the great reformer. The biblical account of Hezekiah and his religious reforms is personally inspiring and encouraging to me," Ham wrote in an AiG blog on Tuesday.
The discovery of the seal in a 2,700-year-old piece of clay was announced back in December during a news conference at The Hebrew University in Jerusalem.
Eilat Mazar, the excavation leader, said that the artifact is "the closest as ever that we can get to something that was most likely held by King Hezekiah himself."
The bulla is believed to have been used to seal a papyrus scroll, researchers said, noting that they found it an ancient dump next to Jerusalem's Old City.
Mazar said the discovery was especially significant, since it was the first time "a seal impression of an Israelite or Judean king has ever come to light in a scientific archaeological excavation."
In his blog, Ham, who advocates for a Creationist worldview when it comes to the Bible and human origins, pointed out that the Old Testament mentions King Hezekiah as one of the greatest kings since David and Solomon.
The passage 2 Kings 18:5 states that he "trusted in the LORD, the God of Israel. There was no one like him among all the kings of Judah, either before him or after him," but he is talked about in a number of instances in 2 Chronicles 31 as well.
Ham said that archaeology has confirmed the truthfulness of a number of events surrounding the time period, such as the Sennacherib siege of the Judean city of Lachish, as found in 2 Kings 18:13.
The AiG president offered that the discovery of King Hezekiah's Seal is important because of its novelty and the personal connection it makes with a biblical figure.
"This is the first seal bearing King Hezekiah's name ever discovered by an archaeologist (others have been sold on the antiquities market, but they were not discovered by archaeologists, so their authenticity is questionable). It offers a personal look into King Hezekiah since the seal probably came from the ring on his finger," Ham wrote.
"This incredible find confirms God's Word yet again. Isn't it exciting being a Christian and seeing how science is constantly confirming the truth of God's Word? Of course, since the Bible is real recorded history, this is exactly what we should expect — and it's exactly what we see," he added.
An article in Haaretz earlier in January also referenced the importance of the seal, noting that what is special about it is that it offers solid evidence showing that Jerusalem once housed major Judahite royal administration.
"Almost all other seals and bullae from the Judahite era had been illegally dug up and sold by antiquities thieves, rendering them valueless to archaeologists because of their uncertain provenance and questionable authenticity," the article noted.