Kings Island Roller Coaster: New Ride Will Be 'World Record Breaker' (VIDEO)
A new Kings Island roller coaster will become a "world record breaker" according to the theme park in Mason, Ohio.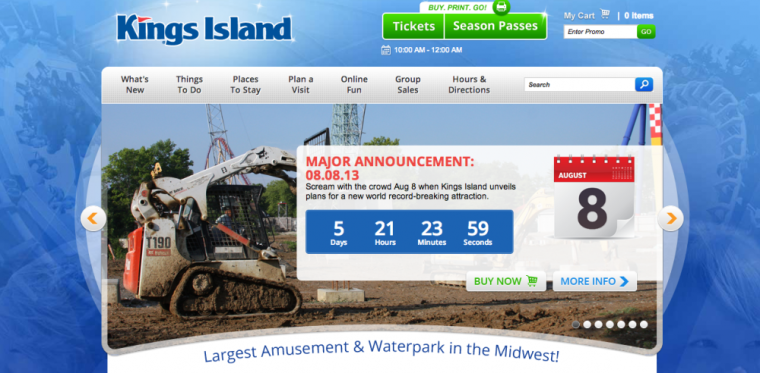 Park owners will build the new ride on the area where the "Son of Beast" ride was once located, according to public records that have been obtained by the Cincinnati Enquirer.
It is believed that the owners have also hired the same creators to design the ride who designed the "Son of Beast."
Although the new roller coaster has been touted as a record breaker, no specific details have yet been released about what world record the ride will be breaking. However, a park announcement is expected on Aug. 8 at 10 p.m. and many are expecting more information to be detailed at that time.
Among other information that could be made available at that formal announcement, it is expected that the owners will reveal the new name for the roller coaster.
According to the U.S. Patent and Trademark Office, Cedar Fair Entertainment Co., the park's parent company have submitted in April an application to trademark "Banshee," and that has led to speculation that this will be the name given to the new "record breaking" ride.
Editor-in-Chief of FUNWORLD, Jeremy Schoolfield, has said, "In recent years, we've seen all number of things, from where you put riders in relation to the track, what the track is able to do and the types of maneuvers the trains are able to make. Tallest, fastest and longest are some of the staples, but angle of descent – the first drop gets steeper – is something we've seen pushed in the past few years."
Here is a video news report into the demolishing of the "Son of Beast" ride at the amusement park: