Kirk Cameron Named 'Champion of Marriage' in New Video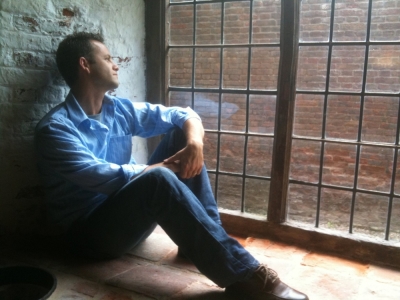 The National Organization for Marriage has named actor Kirk Cameron as "one of America's most important champions of marriage." NOM recently released a recent video in which Cameron speaks on the importance of preserving traditional marriage in the U.S.
"If we want a great future in this world, we have to take God at His Word," Cameron says in the video, titled "Champion of Marriage."
"God makes it really clear that society and civilization is really held together by the glue of families," he adds.
Cameron, who starred as the Mike Seaver in the 1980s sitcom "Growing Pains," converted to Christianity in his early 20s, and has since become an outspoken advocate for traditional marriage and evangelical Christianity in general.
"It needs to be a home that is full of faith, and in order to have that kind of a home, marriages need to be strong because that's ultimately going to serve as the foundation for our family, right, a strong marriage?" Cameron continues in the four-minute video.
"When a man and a woman come together and say 'I do,' they are committing for a lifetime to love each other and to model what love is and what forgiveness is and what joy is to their kids," Cameron concludes.
Herndon Graddick, president of the Gay & Lesbian Alliance Against Defamation (GLAAD), said that Cameron's statements in the NOM video are meant to hurt the families of gay parents.
"Kirk Cameron and the anti-gay activists at NOM are making a claim that Americans know to be false," Herndon said in a statement.
"Their implication that LGBT couples can't create loving and stable homes is not only outdated and irrelevant; it's designed specifically to hurt those families," he added.
The "Champion of Marriage" video features an introduction by Damian Goddard, a spokesperson for the Marriage Anti-Defamation Alliance, who speaks of how Cameron has been "persecuted by the mainstream media" for his religious beliefs.
Goddard is apparently referencing a March interview on CNN's "Piers Morgan Tonight." Although Cameron had agreed to an interview to promote his new documentary "Monumental," he was asked about his Christian belief regarding homosexuality.
Cameron responded by saying that as a Christian and judging by his belief in Scripture, homosexuality is "unnatural" and "detrimental, and ultimately destructive to so many of the foundations of civilization."
He eventually went on the "Today" show to clarify that he does not hate gay people, nor does he support the bullying of gay people, but is simply complying with his beliefs as a Christian.
Cameron's response garnered a firestorm of media attention and attacks from those who disagreed with his opinion, including an obscenity-ridden Funny or Die video titled "Child Celebrities Opposing Kirk Cameron."
The National Organization for Marriage, a nonprofit political organization focused on preventing the legalization of same-sex marriage, previously released a video supporting GOP candidate Mitt Romney for his stance against same-sex marriage.