Kirk Franklin More Excited About Tasha Page-Lockhart, The Walls Group Stellar Award Nominations Than His First Win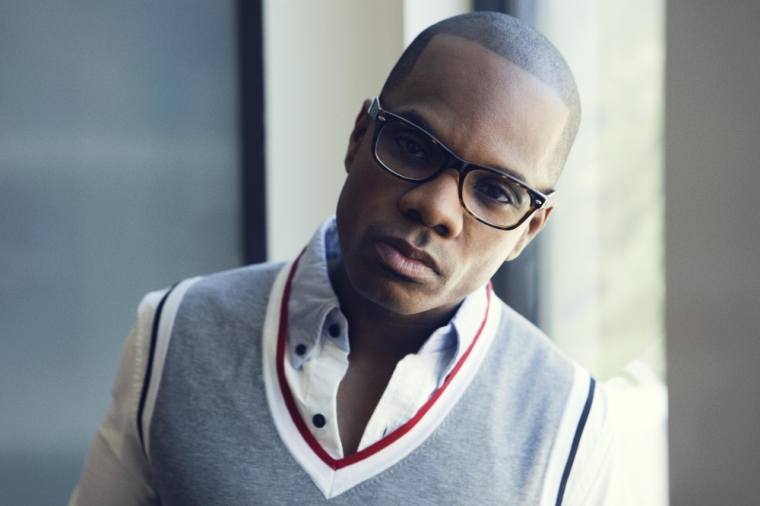 Kirk Franklin is more excited for his artists' recent Stellar Award nominations than for his own first award.
Franklin, 44, began Fo Yo Soul Recordings as a joint venture with RCA Records. After only one full year of being active, the Dallas, Texas-based inspirational music label, has garnered 12 Stellar Award nominations recently. Franklin's singing group The Walls Group received Seven Nominations while former "Sunday Best" Winner Tasha Page-Lockhart received three nominations on his label.
Although he is busy being the CEO of the record label, Franklin received three Stellar Award nominations of his own in the Prestigious Producer of the Year category. Franklin has received 15 Stellar Awards throughout his career but has a newfound appreciation for the nominations that the artists on his label have received.
"Having my artists, The Walls Group and Tasha Page-Lockhart, blessed to receive so many Stellar nominations is more exciting to me than the feeling I had at my first nomination," Franklin said in a statement obtained by The Christian Post. "It's incredible to see God being so kind to the next generation."
The Walls Group, a quartet consisting of the Houston, Texas-based Walls siblings Darrel, 23, Rhea,19, Paco, 18 and Ajah, 17, have already experienced what it feels like to top the Billboard Charts Top 10 Gospel Radio charts with their first single "Love on the Radio" from their debut release, "FAST FORWARD." The pair of sisters and brothers that comprise the group enjoy being signed to Franklin's Fo Yo Soul Recordings /RCA label, expressed their excitement for being nominated to receive Stellar Awards.
"Gratitude to the Most High God and Congrats to our fellow co-laborers for the official Stellar nominations! Can't wait to celebrate with u all at the show," the group's official Instagram account reads. "We salute you!! #kingdommusic #1bodymanymembers #honored."
Tasha Page-Lockhart, the season 6 winner of BET's gospel talent competition "Sunday Best" also expressed her gratitude for her four nominations.
"All I can say is Thank you... To everyone who voted," she wrote on Facebook. "To everyone that voted for me on Sunday Best and those who purchased my album and single we did this together! #foyosoul #rca #tashapagelockhart."