Kirk Franklin Responds to Kanye West Criticism: I Was Crucified Over a Photo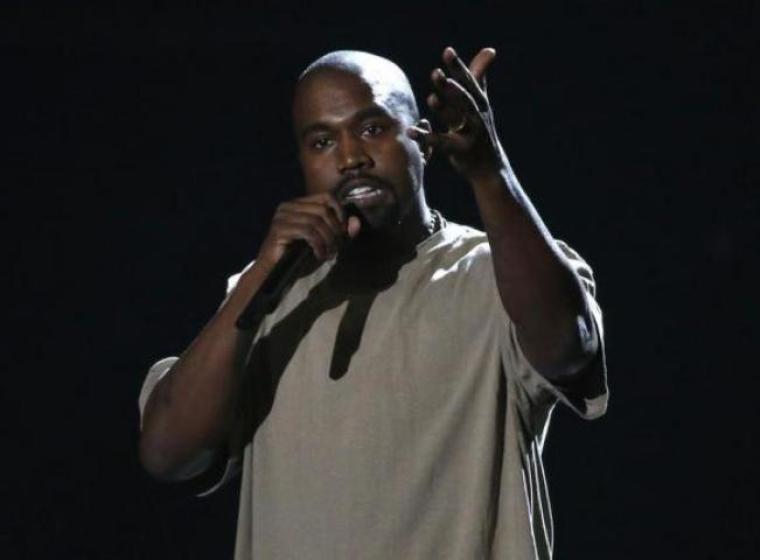 Kanye West has had a lot to say about gospel music veteran Kirk Franklin in recent weeks, and now the "Losing My Religion" artist is ready to talk about his relationship with the rap mogul.
The musicians were first pictured in a studio when an image on Instagram surfaced on Jan. 29. Since then, 38-year-old West spoke highly of Franklin, 46, in interviews and featured the gospel producer, songwriter and artist on his latest album, The Life Of Pablo.
Some have questioned why Franklin would be spending so much time with a rapper who frequently engages in public rants, named his sixth album Yeezus, and uses profane lyrics in his music, and now Franklin is ready to respond.
"Kanye is not me. I am not him," Franklin wrote on Instagram Sunday. "He is my brother I am proud to do life with. No sprints, but Marathons; like most of us are on."
The gospel music artist can be heard praying on West's song "Ultra Light Beams" but noted that he received criticism before the public heard him on the album.
"Before one song was released, I was crucified because my brother asked me to take a picture. Again 'no Kanye, you're not good enough,'" Franklin said. "No. That is a dangerous message I believe we send to the world when our posture is they have to meet certain requirements before they are worthy to kiss the ring. It says people are not redeemable, forgivable or candidates for grace."
Franklin's 12th studio album is called Losing My Religion and he believes shunning West would be acting out of a religious nature.
"I will not turn my back on my brother. I will love him, prayerfully grow with him," he wrote. "However long he'll have me, and however long the race takes. To a lot of my Christian family, I'm sorry he's not good enough, Christian enough, or running at your pace...and as I read some of your comments, neither am I."
Still Franklin added, "that won't stop me from running. Pray we win."
While some in the Christian community have criticized Franklin's decision to work with West, gospel singer Kierra Sheard said she was inspired by it.
"I was super inspired. What was so much more fun is that 2 Chainz posted a video of them in the studio and Kirk Franklin was chilling on the wall," Sheard said in a Feb. 2 Periscope video, according to EEW Magazine. "He did nothing that let his good be evil spoken of. It was perfect."
West has spoken highly of Franklin and even took to his Twitter to ask for forgiveness and honor the gospel musician.
"Please forgive the profanity and give hugs and blessings to my brother Kirk for standing by me…," the rapper wrote.