Kirk Franklin's Troubled Sister Sentenced to Prison for 30 Years After Serving 10-Year Drug Sentence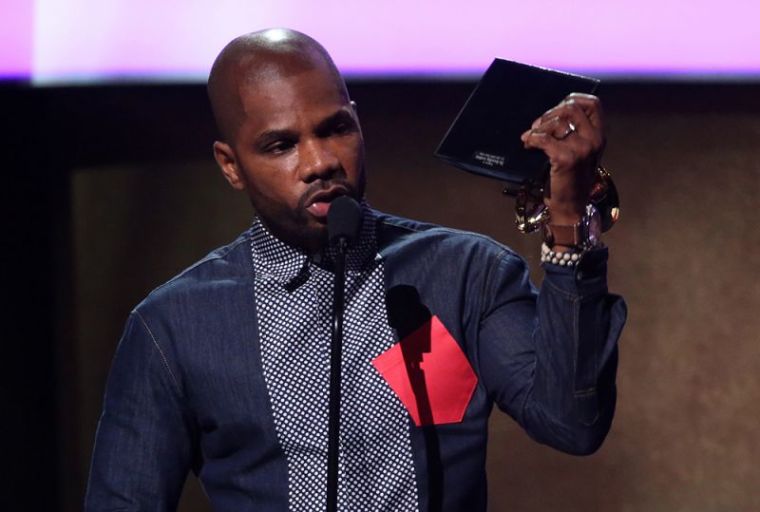 Gospel music star Kirk Franklin revealed on Sunday that his troubled younger sister, who previously served 10 years in prison on a drug related conviction, was recently sentenced to serve another 30 years in prison for an unspecified charge.
"My sister was just sentenced to 30 years in prison...I now feel the weight of wondering if I could have done more," Franklin said in a statement Sunday to which he added "rough week."
There is not much information available on Franklin's unidentified sister. However, the gospel star previously shared in 2015 that she struggled with drug addiction.
"For over ten years, my younger sister was incarcerated in a facility here in Texas. She was in love with a young man who was [a] drug dealer," Franklin explained at the time. "He introduced her to not only selling drugs, but using as well. When he was arrested for drug trafficking, she was arrested along with him. After she served her time, she was brought before the review board who determined she was ready to be released and brought back into society. The documents were signed and she was set free... but only on paper."
A few months after she was released from prison, Franklin said his sister relapsed.
"After a few months back into the free world, it became obvious to me rather quickly that my sister was still in prison. It's what they call being institutionalized. She quickly started using again, becoming very reckless with her body, which turned into her using it as a means to pay for her habit," he explained.
Two Fridays ago on June 8, the day Anthony Bourdain, host of CNN's award-winning series "Parts Unknown," was confirmed dead in an apparent suicide, and just days after another high-profile suicide involving iconic fashion designer Kate Spade, Franklin hinted at his own family's struggle with mental health.
"We've had two individuals, high profile people that committed suicide this week, in one week. And even though I didn't know them that can be very traumatic and I wanted to be very honest with you to maybe help someone. I personally know what it is to have a family member with either issues with depression or mental illness and we're still going through it as a family," he said before urging his fans to "Get help."
He further noted that the church should not discount the need for a professional to deal with mental health struggles.
"In the church sometimes you think you can just shout everything away or speak in tongues everything away or sometimes drink and smoke everything away but you can't. This is real. It's a disease. And you've got to treat it like a disease. God is faithful but faith without works is dead, so you've gotta put in the work. You're too important. You're too valuable. We need you," he said.