Kylie Jenner Hints at Rumored Pregnancy With Her New Christmas Tree?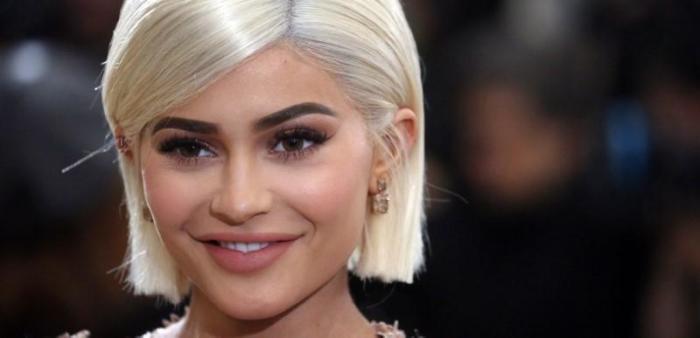 Is Kylie Jenner's new Christmas tree hinting something about her pregnancy?
Even with a rather public lifestyle, Kylie Jenner is still keeping mum about those persistent pregnancy rumors surrounding her. However, that doesn't mean she won't refrain from teasing her fans with subtle hints and just recently, the 20-year-old reality star flaunted a big addition to her holiday decor, a giant Christmas tree. Now, with this big reveal fans are wondering if the tree somehow has something to do with Jenner's supposed pregnancy.
Through her personal Instagram page, the young entrepreneur posted a 20-foot tall Christmas tree while also thanking Jeff Leatham for helping her achieve her vision for the holiday season. While Jenner may just be in the festive spirit this Christmas season, it looks like her fans have other ideas. This is because the color of Jenner's Christmas tree is in a light shade of pink, and this has somehow led her fans to believe that the reality star is actually hinting about her supposed baby's gender.
Just recently, Jenner's own mother, Kris, also gave a clue as to the true nature of her daughter's present condition when she posted a photo of nine presents for her grandchildren. Interestingly, Kris only has six grandchildren as of yet, with another one on the way courtesy of Kim Kardashian's pregnancy via surrogacy. With Kylie and her other sister Khloe also rumored to be pregnant, then that makes a total of nine grandchildren for Kris.
However, it is believed that Kylie wouldn't be addressing her pregnancy until she has given birth. With this being said, a source close to the couple recently spoke with People magazine and revealed that both Kylie and her boyfriend Travis Scott are excited about the new baby. The source said: "Kylie can't wait for the baby to be here. Since getting pregnant, she has changed her life a lot. She is getting bored spending so much time at home. Kylie and Travis spend very little time together. Kylie is not happy about it. She wants Travis to be around more and help [with] preparing for the baby. But Travis only has a few more tour dates left, and then he is off for the holidays. Kylie is hoping he will step things up once the tour is finished."