Lanza DNA Study: Geneticists to Analyze Adam Lanza's DNA to Find Answers (Photos)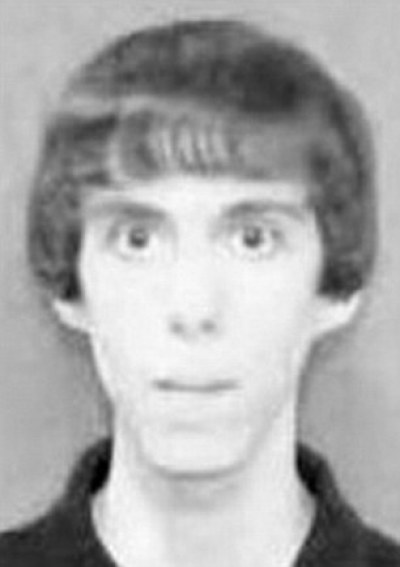 An "Adam Lanza DNA study" has been given the go ahead to see if there is anything inside his genetic makeup that could have given any indication of the horrific acts he was capable of ahead of time.
The controversial study will look to genetically profile Lanza, who just weeks ago shot dead 20 first grade children as well as six adults working at Sandy Hook Elementary School, and his own mother, in Newtown, Connecticut.
The study, which is believed to be the first of its kind, is expected to delve into Lanza's DNA in the hope of finding any kind of genetic abnormalities or mutations in his DNA.
The study has been commissioned by Connecticut Medical Examiner, H. Wayne Carver, who has reached out to geneticists at the University of Connecticut to carry out the study.
A University of Connecticut spokesperson, Tom Green, has told the media that Carver "has asked for help from our department of genetics" and they are "willing to give any assistance they can."
Although the geneticists involved in the study have refused to offer any specific details into what they plan to do, other geneticists not directly involved have suggested that the scientists will be looking at Lanza's DNA to detect any kind of mutation or abnormality that could possibly increase the risk of aggressive or violent behavior, such as that displayed by Lanza in the recent tragedy.
It is expected that the geneticists will analyze his entire genome in huge detail to try and find any mutations.
The study, though, has sparked controversy, with others suggesting that if a specific DNA abnormality is identified it could stigmatize thousands of other perfectly normal people who carry the same or similar signs.
However, Arthur Beaudet, a professor at Baylor College of Medicine, is one of the scientists backing the research and what potentially could be found by the DNA study. He has said to ABC News: "I don't think any one of these mutations would explain all of (the mass shooters), but some of them would have mutations that might be causing both schizophrenia and related schizophrenia violent behavior. I think we could learn more about it and we should learn more about it."
Oppositely Dr. Harold Bursztajn, a professor of psychiatry at Harvard Medical School, has questioned what the researchers could "even be looking for at this point."
He added, "Given how wide the net would have to be cast and given the problem of false positives in testing it is much more likely we would go ahead and find some misleading genetic markers, which would later be proven false while unnecessarily stigmatizing a very large group of people."