Lark Voorhies, 'Lisa Turtle,' Talks 'Saved by the Bell' Reunion
Lark Voorhies is perhaps most well-known for her role on NBC's hit teen series "Saved by the Bell." The show was incredibly popular with audiences, and even though it originally only ran for four years, it left a mark on popular TV. Now Voorhies is hoping to make magic again with a new movie and new series on VH1.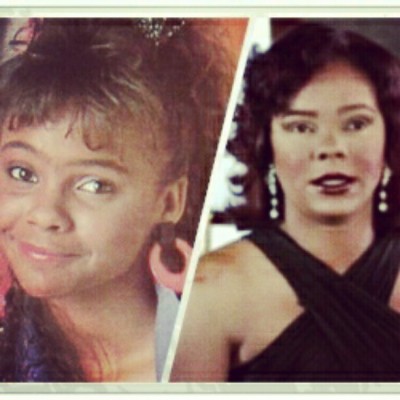 Voorhies played the glamorous, fashionable, and spoiled Lisa Turtle on "SBTB" and was a member of the original cast when the series premiered on NBC in 1989. Originally titled "Good Morning, Miss Bliss," the show soon changed its name. Voorhies won the role "by default," she recently told Michael Yo on his web series "The Yo Show."
Now she is "quite wonderful and very busy," she said. "I've got a new company 'Yo Soy Production' and a brand-new film 'The Hope for Pandora's Box,' which I wrote, directed, starred in, and executive produced."
There is currently no release date for the film, but it is obvious that Voorhies is proud of the project.
When asked about her time on "SBTB," Voorhies said that some of her favorite episodes were those featuring Disney star Haley Mills, who played the students' beloved teacher, Miss Bliss.
"We got a brush-up on her fame," Voorhies explained. Even though Mills was only on the series for 13 episodes, they remain in syndication on various cable channels.
"SBTB" was so popular that it led to several spin-off series, including "Saved by the Bell: The College Years" and "Saved by the Bell: The New Class" and two made-for-TV movies. Will fans be treated to a reunion of the original series' stars?
"We tend to circumvent and come back to this topic," Voorhies told Yo. "So there may be some buzz. If it did happen, it wouldn't be a bad thing."
The cast recently reunited for a feature spread in People magazine.
As for those rumors of romance between Voorhies and co-star Mark Paul Gosselar? Voorhies adamantly denies that there was every any relationship. "We were all that close and had a great chemistry," which transferred to the screen.
Jimmy Fallon Reunites Saved By The Bell Cast (VIDEO)