Lecrae Discusses Using the N-Word and Threesomes on Sway in the Morning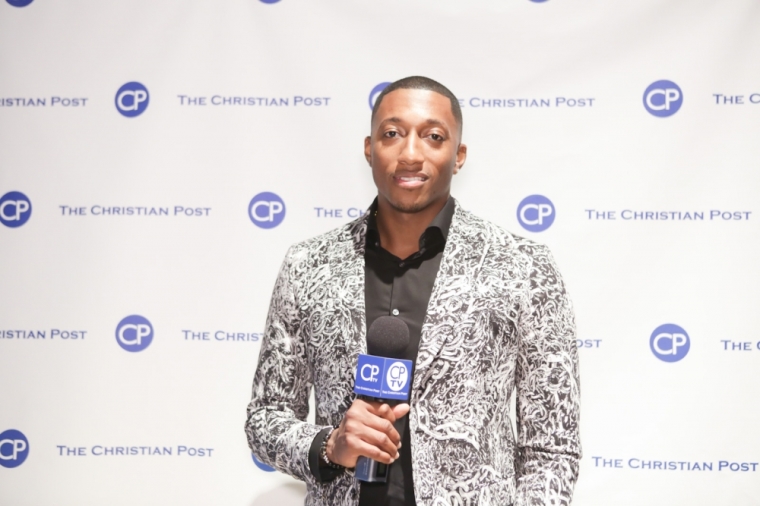 Sway Calloway interviewed Lecrae this week as promotion for his upcoming album Anomaly and asked a few off color questions during the segment.
One of them inquired about if he ever cursed or used the n-word in his music. Lecrae responded honestly.
"I'm good, no need [to curse], it [would be] too controversial," said Lecrae. "Not in my music, [but] you never know what might come out my mouth. I'm not perfect."
Sway basically asked the question to show listeners that Lecrae is not professing to be perfect, or better than them. He admires the "rapper that's a Christian" and encouraged his daughter to look at Lecrae as a good example.
The host also has a segment called the Mystery Sack where the guest pulls out random questions from a bag. Lecrae ended up grabbing one which asked if he ever had a threesome.
"You know this is going to be a 'no,' [but] I'll read it," said Lecrae when he first read the question. "If you could have a threesome with anybody who would you pick and why. No. I wouldn't [do it]."
Sway in the Morning is a satellite radio talk show that features guests from all genres of entertainment as well as other types of public figures. Sway has had Lecrae and Andy Mineo on his show before and he confesses to being an avid supporter of both of them and their vision.
He also briefly discussed Andy Mineo during the interview.
"Andy's a good guy," he said. "This guy texts me maybe once every week or two just to say what's up. That's a real dude."
Lecrae's new album Anomaly will be available on Sept. 9.