Lecrae Knocks Nicki Minaj from No.1 iTunes Slot; Thanks Fans Ahead of 'Anomaly' Release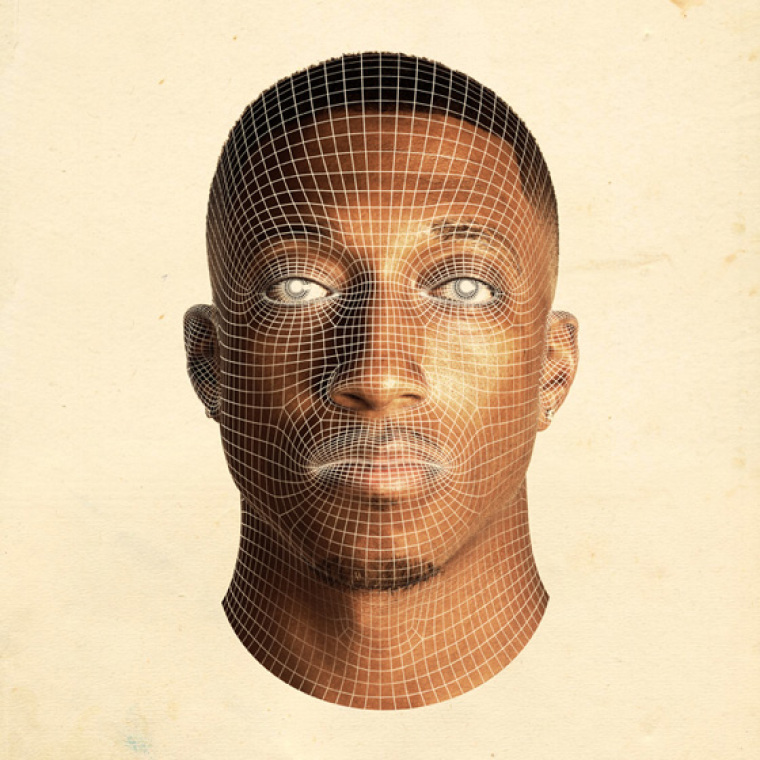 Lecrae recently thanked fans on Twitter after his new song "All I Need is You" reached number 1 on the iTunes chart early Tuesday.
The Grammy award-winning artist is gearing up for the September release of his seventh studio album "Anomaly."
"All I Need is You," which is the third single off the album, recently peaked at number one on iTunes, surpassing Nicki Minaj's "Anaconda" and Jessie J's "Bang Bang." Lecrae was sure to thank fans via Twitter.
"Y'all's support is crazy!! Number 1 song on ITunes tho?! God bless y'all!," he tweeted to his 876,000 followers.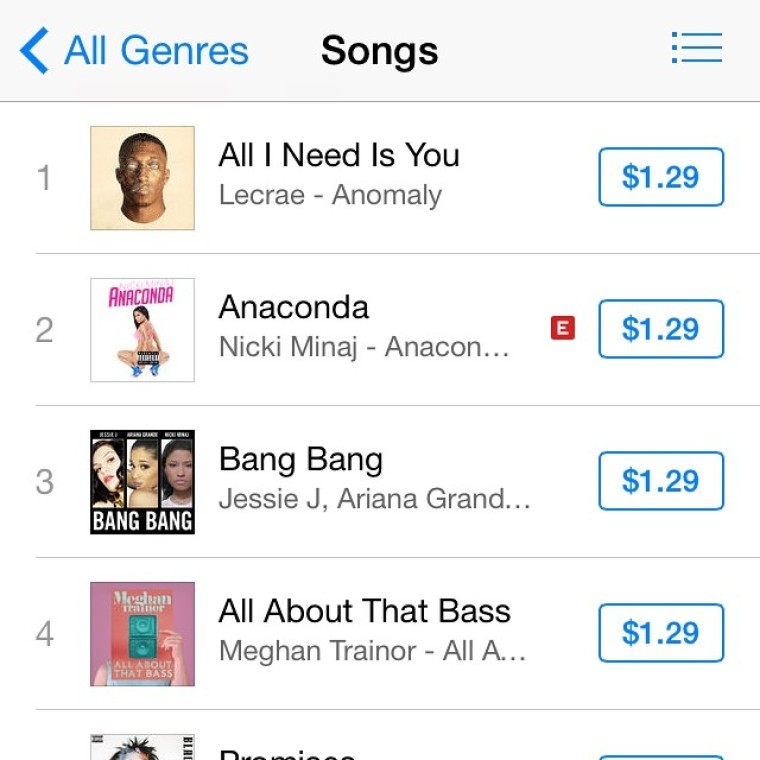 Last year the Christian hip hop artist, 34, won his first ever Grammy award when his 2012 album "Gravity" was named Best Gospel Album. On September 9 he will drop "Anomaly," which fans anticipate to be an even better album.
He recently explained why the forthcoming album feels very much like his "first."
"I think a lot of times you really meet an artist on his first album. They don't have all these huge features. They don't have a lot of the artificial add-ons. You're getting authenticity from them because they have so much to say," he told XXL magazine. "They have a lot to communicate. That's why this feels like my first album. This is the first time I [have] really been this open and transparent.. It's really a personal album."
The Reach Records co-founder writes and produces his own music and he is often praised for delivering uplifting messages through his thought-provoking lyrics.
The rapper once said that people's stories of "redemption" and "transformation" inspire him to write. He also referenced the Bible verse 1 Corinthians 10:13, which states: "No temptation has overtaken you except what is common to mankind. And God is faithful; He will not let you be tempted beyond what you can bear. But when you are tempted, He will also provide a way out so you can endure it," to share wisdom on dealing with trials and tribulations and overcoming temptation.
"I think God gives us some great insight on overcoming trials and temptations. The Bible tells us that 'there is no temptation that is exceeded you' … God has given us a way of escape ... and that way of escape I believe is the holy spirit and the holy spirit gives us the ability to say 'no' [and] gives us the power to withstand sin," Lecrae previously told the Christian Post exclusively.
"Roman 6 tells us clearly that we're no longer slaves to sin and so you no longer have to be a slave to the things that once had you in bondage you have the power and freedom to say 'no.' Some practical things you can do to keep that up is just surrounding yourself in a Biblical community and having people around you to help you to say no," he explained.
Lecrae, who has worked with many notable secular artists in the past, once acknowledged just how far Christian music has come over the years. He said Christian music has become more widely recognized as "quality" music with unique "substance."
"One challenge that we've slowly been able to overcome is just people seeing the music as quality. Just because there's Christians making it in some people's minds means that it's subpar quality and I think a lot of that has changed and people see now that there are extremely talented Christians – who aren't just trying to be cookie-cutter or knock-offs of what the world is producing but we're creating original music that has its own substance to it," he said.