Lecrae Slams 'All Lives Matter,' Claims Black Lives Don't Matter in America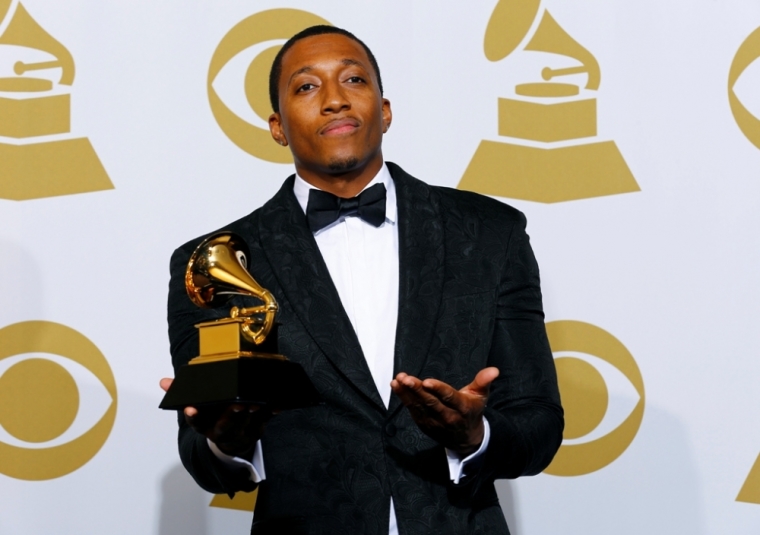 Amid the shooting deaths of Philando Castile and Alton Sterling by police officers in Minnesota and Louisiana this week, rapper Lecrae spoke out against the "All Lives Matter" mantra, saying it's not applicable because black lives don't matter in America.
Many people have posted photos and video commentaries on social media with the hashtag "Black Lives Matter." Others are posting commentaries with the hashtag "All Lives Matter."
In a passionate Instagram post beginning with "#philandocastile," the Reach Records founder said using the phrase all lives matter is offensive, explaining: #AllLivesMatter hashtag is like spitting in the face of black folk. It comes off as extremely selfish and unsympathetic to a mourning person. Not because all lives don't matter. Of course they do. But it's very clear that black lives don't to many in this country. No one goes up to lung cancer patients and says 'Folks with breast cancer matter too!' #AllCancerPatients matter. That's Insensitive."
The popular emcee who pioneered into the mainstream music industry by sharing the message of Jesus Christ, has used his platform to speak out on racial issues, sometimes condemning Christians for their refusal to speak out against injustice.
"True faith stands up for the oppressed and the broken," Lecrae continued. "Obviously many can't see the systemic effects of racism and abused authority. Many can't see that racism has stained this country because they are privileged to not see it. Also Christians saying that 'preaching the Gospel is all we need' ignores how sin affects infrastructures and societal systems. They project blame on themselves when they see these kinds of posts."
On Monday, the Texas native posted: "The Meaning of July Fourth for the Negro," by Frederick Douglas on social media and some of his white fans were troubled by the post, not understanding the heart behind it.
In his latest post he addressed their concerns, stating that he is not angry at white people but instead a belief system.
"You assume my anger is at white people and not white supremacy," he continued. "No there are many 'woke' white folks out here. Allies and friends. But if you ever trusted in anything I've said, if you've used my words to stir your hope or joy, then trust that same voice now. This is an epidemic that school books or church services haven't taught you."
He ended his long post by telling those who disagree with him that he still loves them but they are free to unfollow him.
Lecrae's latest hit album Anomaly addressed some of his concerns with the song, "Welcome to America."