'Legends of Tomorrow' Season 1 Spoilers: Rip and Team Goes to London in Episode 13; Showrunner Discusses Season 2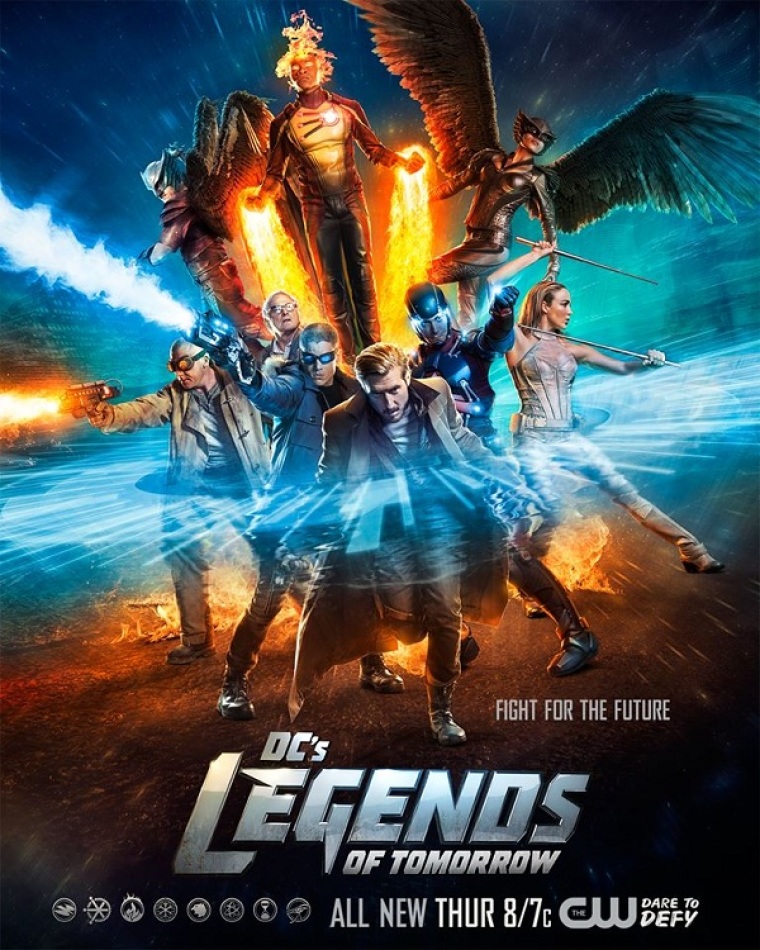 The CW's hit superhero drama TV series "DC's Legends of Tomorrow" is now drawing near towards the end of its Season 1 the series executives are now brainstorming on what the next installment would look like. For the meantime, however, the show will return this week with a brand new episode that will see Rip Hunter and his team heading towards London.
According to The Futon Critic's synopsis for the episode titled "Leviathan," viewers will see the Waverider getting through the time dimension to arrive in the year 2166, which is three months before Rip's family was killed by Vandal Savage. The time-traveller thinks that this date could be their last ace in the slave to take out the supervillain and save his family. The fact is, they will be at the lesser odds of winning against Savage because the latter is already at the height of his power this time around, thus the ongoing global devastation.
Rip, Ray Palmer, Mick, Dr. Stein, Leonard, and the rest of the squad will come up with two ideas on how to overcome the enemy. The TFC summary hinted that they will be going after Savage's own brood, his daughter, whose identity fans have yet to know. The other one would be that particular thing that could end Savage once and for all.
In related news, executive producer Phil Klemmer recently got into an interview with the people over at IGN.com to discuss about the show's Season 2. Among other things, the showrunner said that there's a high probability that the new installment will be "an even greater infusion of familiar faces and names from the DC Universe." This means, fans should expect the reappearance of Constantine and Jonah Hex, just to name a few. As for the entirety of Season 2, this is what the EP said:
"We're determined to make every part of Season 2 feel like its own show. Episode 201 will very much be a new pilot with new good guys, new bad guys, new stakes, new dynamics, new goals. The team will basically have to find a new purpose."
"Legends of Tomorrow" Season 1 airs Thursdays, at 8 on The CW.