Lesbian Actress Ellen Page Tells Pastor Who Offered Her 'Arms of Heavenly Father:' I'd Rather Have a Girl's Arms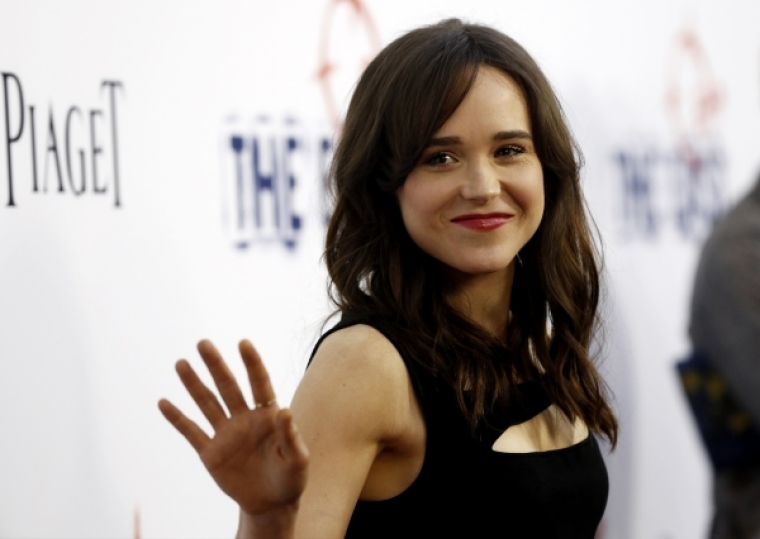 Actress and "Juno" star Ellen Page who came out as a lesbian last month to much fanfare, publicly rejected an unidentified pastor's offer of love from Jesus for her "struggling soul" by telling him she doesn't want the "arms of Heavenly Father" around her and would much rather have a sapphic embrace.
In a tweet she shared with her nearly 900,000 fans on Twitter Saturday, Page blasted the pastor for apparently saying her sexuality is a "belief" in written communication.
"2 da Pastor who wrote me-Being gay isn't a belief. My soul isn't struggling& I don't want arms of Heavenly Father around me.A girls arms? Yes," Page noted in the tweet.
Since then, the post has been retweeted by Page's supporters more than 8,000 times and favorited more than 16,000 times.
The Christian Post reached out to Page by Twitter Monday and asked if she would be willing to identify the pastor and share his/her complete message. A response was still pending at the time this report was published.
Page, who will be starring in the upcoming X-Men: Days of Future Past, publicly announced last month that she was gay at an event in Las Vegas, Nev.
"I'm here today because I am gay," Page, 27, told the audience of gay advocates, "and because maybe I can make a difference, to help others have an easier and more hopeful time. Regardless, for me, I feel a personal obligation and a social responsibility.
"I am tired of hiding and I am tired of lying by omission," she declared. "I suffered for years because I was scared to be out. My spirit suffered, my mental health suffered and my relationships suffered. And I'm standing here today, with all of you, on the other side of all that pain."