Lesbian Files Suit Against Missouri Catholic Diocese, Says She Was Fired for Marrying a Woman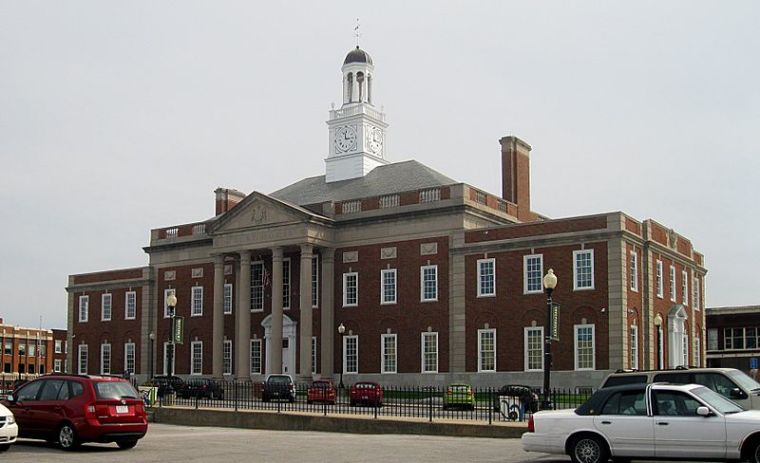 A lesbian who was fired by a Roman Catholic diocese in Missouri over marrying a woman has filed a lawsuit against the church body.
Colleen Simon, who recently married her partner in Iowa, filed the suit last week against the Catholic Diocese of Kansas City–St. Joseph and its bishop, the Rev. Robert Finn.
The mother of two sons, for a time Simon worked at a Catholic food pantry at St. Francis Xavier Parish in the Kansas City Diocese.
According to her lawsuit, Simon claims that her superiors at St. Francis knew she was a practicing lesbian and told her that her sexual orientation would not disqualify her from holding a position.
In late June, the diocesan Human Resources Director Bob Roper informed Simon of her dismissal from her position at St. Francis Xavier.
Provided to CP by Diocese Director of Communications Jack Smith, the letter explained that she was being terminated for being involved in a gay marriage.
"The reason … was based upon an irreconcilable conflict between the laws, discipline, and teaching of the Catholic Church and your relationship — formalized by an act of marriage in Iowa — to a person of the same-sex," wrote Roper to Simon.
"Such conduct contradicts church laws, discipline, and teaching and the diocesan policy on ethics and integrity in ministry."
A representative of Simon provided The Christian Post with a copy of the lawsuit, filed in Circuit Court of Jackson County, Missouri, at the Independence Courthouse.
"Ms. Simon respectfully prays that this court adjudge defendant Catholic Diocese of Kansas City-St. Joseph liable for violation of the Missouri Service Letter Law, and grant all relief allowed under the law, as set forth in the prayer in this petition," reads the lawsuit, in part.
"Ms. Simon respectfully prays that this court grant her the following relief in an amount that is fair and reasonable, and which is believed to exceed the $25,000 threshold for exclusive Circuit Court jurisdiction."
Expenses going into the relief, according to the suit, include "all economic loss, including unpaid wages and fringe benefit; nominal and/or statutory damages for violation of the Missouri Service Letter Law; the costs of this action; and any other and further legal and/or equitable relief that this court deems just and proper."
Smith of the Diocese told CP that while some have claimed that Simon was terminated over her sexual orientation, this allegation was "false."
"When Colleen Simon was terminated, she received a month's severance salary from the parish and approximately six weeks of health insurance to help her transition," said Smith.
Smith also provided CP with an official statement from the diocese regarding the current status of the lawsuit by Simon.
"The Diocese has not seen the filing, so we cannot comment specifically at this time. In general, as a Church we have the right to live and operate according to our faith and Church teachings," read the statement.
"We regret this situation has resulted in litigation, however it is our sincere hope that the matter can be resolved amicably. As needed, we will defend our constitutional freedom to practice our faith and uphold the integrity of our mission and public witness."