LG G4 Note Release Date, Specs Rumors: Phablet to Be Revealed in Late 2015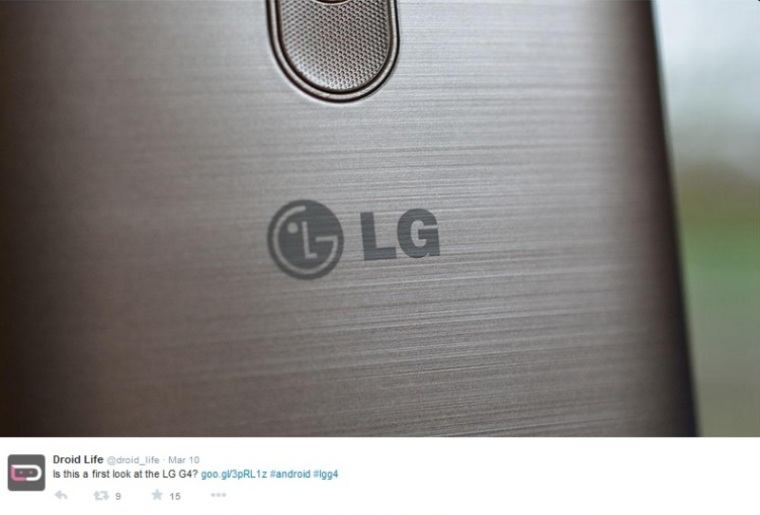 LG has announced a new high end device, the LG G4 Note phablet. It will come in the latter half of the year to rival the iPhone 6 Plus and the Samsung Galaxy Note 4.
While Apple and Samsung are currently dominating the phablet market, LG may soon be joining in the competition with its own high-end version soon. The South Korean electronics manufacturer has said it will be revealing its new premium handset, the LG G4 Note phablet, that is speculated to be on the level of Samsung's Galaxy Note 4 and iPhone 6 Plus, by the second half of 2015.
While LG G4 Note may not be the final name choice for the new device, the company has reportedly filed a patent for the name in South Korea last month. Rumors are rampant the upcoming phablet may sport a curved 5.5-inch 3K display with a resolution of 600 ppi, the highest pixel density of any phablet or smartphone in the market today.
Specs run from a 16 megapixel front-facing camera to a 5-megapixel rear camera, switching the usual shooter specifications compared to what is currently the norm for most handheld electronic devices, giving rise to the idea that LG may be planning to heavily market the LG G4 Note phablet's selfie capabilities.
This isn't the first time LG has brought phablets into the market. They have previously introduced the Optimus G Pro in 2013 and the G Pro 2 a year later, but dropped the phablet lines when it was apparent the devices were eating up on its main flagship phone sales.
This year, LG looks to be mimicking Samsung's business model by introducing a device in the first half of the year, then following it with an upgraded version during the second half.