LG G4 Note Rumors, Specs, Release Date: Android Phablet Rumored to Boast Metal Body, Unlike The G4
LG G4 Note Rumors, Specs, Release Date: Android Phablet Rumored to Boast Metal Body, Unlike The G4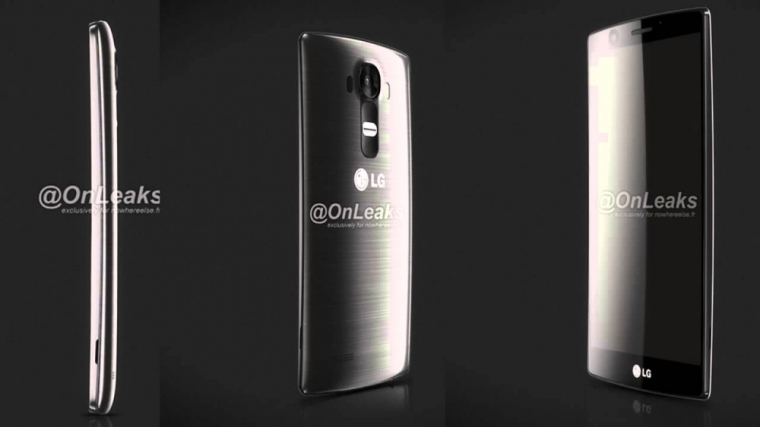 Ever since LG missed the Mobile World Congress without unveiling a new Android flagship or high-end device, a lot of reports have been speculating that the Korean manufacturer will stick to its usual schedule of releasing the next G4 flagship this summer.
However, aside from its usual LG G flagship, another high-end device is reportedly under development – the G4 Note.
According to a new report from Phone Arena, it appears the LG G4 Note will be more high-end than the G4 flagship. The G4 is rumored to stick with a plastic frame and body, while the G4 Note will boast a premium-built metallic case.
LG is reportedly thinking of using metallic cases and chasses for its high-end devices. However, it looks like the G4 is too early a device to get that treatment. Apparently, the Korean manufacturer plans to use metal designs in the future, but not for the G4, which could be in its final stages of development.
So far, all we know about the LG G4 is that it boasts the same 5.5-inch display with QHD (2560 x 1440) resolution, 3GB or 4GB of RAM, a Snapdragon 810 chipset that supports 64-bit applications, and options for 32GB and 64GB of built-in storage.
So far, the highest resolution LG has ever placed on a smartphone is 16 megapixels, so it would not be surprising for the Korean brand to follow HTC's footsteps with the One M9, and go beyond 20MP.
Meanwhile, the rumored G4 Note will actually be LG's new weapon against the Galaxy Note series from Samsung.
Consequently, both Korean phone makers might launch these two Android heavyweights during the IFA in Berlin later this year.