LGBT identification doubled in past decade, including nearly 20% of Gen Z: Gallup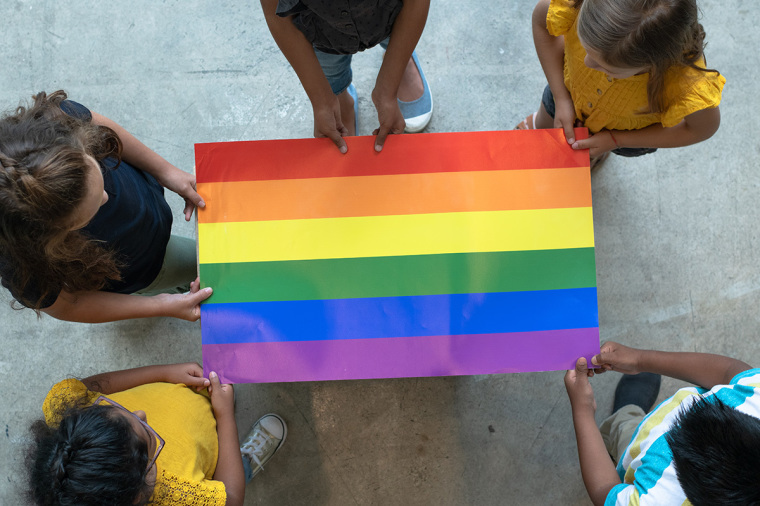 The share of the American population identifying as LGBT has doubled over the past decade as Generation Z is more likely than older Americans to identify as gay, lesbian, bisexual, transgender or something "other" than heterosexual in new Gallup data. 
A new survey released last Wednesday examines Americans' self-identification with the LGBT community based on responses from more than 10,700 adults in the United States collected in 2022. The overall margin of sampling error is ±1 percentage points. The sampling error among the 584 LGBT adult respondents is ±5 percentage points at the 95% confidence level.
The share of Americans who identify as LGBT reached a record of 7.2% in 2022 after hitting 7.1% in 2021, up from 5.6% in 2020 and 3.5% in 2012, the year Gallup began collecting data on LGBT identification.
Generation Z, defined as the group of adults born between 1997 and 2004, has a much higher share of its population identifying as LGBT than its older counterparts.
Nearly one in five (19.7%) members of Generation Z consider themselves part of the LGBT community, with 13.1% describing themselves as bisexual, 3.4% identifying as gay, 2.2% categorizing themselves as lesbians, 1.9% telling pollsters that they are trans-identified and 1.5% choosing the "other LGBT" category when asked about their sexual orientation.
The share of adults belonging to the LGBT community dropped in descending order by generation, with 11.3% of millennials (born between 1981 and 1996) having a significantly larger LGBT population than Generation X (3.3%), baby boomers (2.7%) and the silent generation (1.7%). 
Generation X is categorized as those born between 1965 and 1980, while baby boomers were born between 1946 and 1964 and the silent generation was born before 1946.
"With many more younger than older adults seeing themselves as something other than heterosexual, the LGBT share of the entire U.S. adult population can be expected to grow in future years," Gallup Senior Editor Jeffrey M. Jones wrote in the report. "However, this growth depends on younger people who enter adulthood in future years continuing to be much more likely to identify as LGBT than their parents, grandparents and great-grandparents."
The findings of the Gallup survey appear consistent with the data collected in "Gen Z Post Election Research" polls conducted by the Walton Family Foundation and Murmuration in conjunction with SocialSphere. That survey, released earlier this month, queried those between the ages of 15 and 17 in addition to adults. Only 75% of Generation Z respondents called themselves "heterosexual or straight," compared to 92% of older adults.
According to the "Gen Z Post Election Research" polls, the most common identity adopted by members of Generation Z who do not consider themselves heterosexual was bisexual (9%), followed by "other queer identity" (4%), "transgender or non-binary" (4%), gay (2%) and lesbian (1%).
Data collected by Gallup in 2022 shows a majority of those who identify as LGBT are bisexual (58.2%), followed by 20.2% who are gay and 13.4% who are lesbian. 
Among the respondents to the latest Gallup poll, just 4.2% identify as bisexual, followed by 1.4% who describe themselves as gay and 1% who classify themselves as lesbians. The trans-identified population sits at just 0.6% of the overall total and 8.8% of the LGBT community.
The trans-identified population has become a significant focus in American public policy as states take measures to require student-athletes to compete on sports teams that correspond with their biological sex and ban the genital mutilation of minors with gender dysphoria.
Those identifying as queer, asexual, pansexual or an "other" category within the LGBT movement account for 0.1% of the overall U.S. population and between 1% and 2% of the respondents who identified themselves as LGBT.