Lifeway Study: Nearly 1 in 4 US Churches Spend More Than Their Budget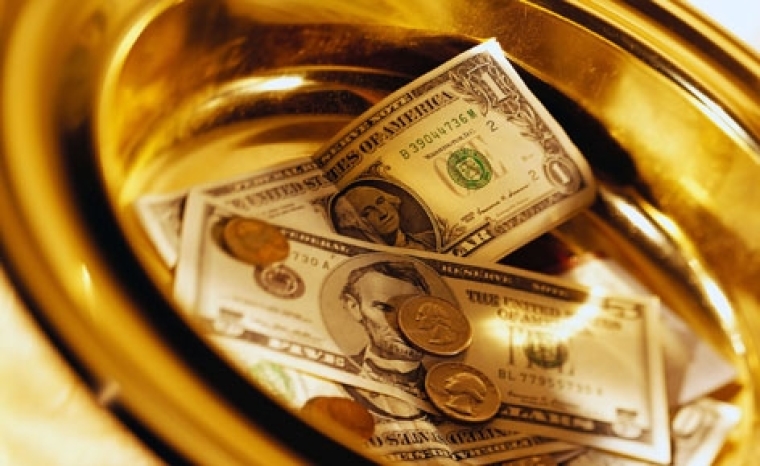 Lifeway Research Survey suggests U.S. church spending may be out of sync with member donations.
A September survey of 1,000 pastors, ministers, and priests revealed that two-thirds of U.S. Protestant churches are incurring expenditures meeting or exceeding their 2014 budgets. Of that number, 46 percent of church bodies reported that their spending matched their budgets while 22 percent stated that their receipts exceeded their budgets.
Only 29 percent of churches kept their spending below budget.
Lifeway Research Director Scott McConnell said of the numbers, "The most recent of recession revealed poor habits among Americans in term of spending and lending. Surely churches have had to learn some of these same lessons."
The economic downturn began in 2008. Church donations dropped by $431 million across all denominations between 2008 and 2009 according to the 2012 Yearbook of American and Canadian Churches. Empty Tomb, a Christian service and research organization, reported parishioners gave 2.43 percent of their income to the church in 2008, 2.38 percent in 2009. The decline in giving continued into 2010.
But Lifeway's survey suggests that giving is making a comeback: 74 percent of Protestant churches reported offerings are at or above 2013's totals. The Christian research firm said the improved unemployment rate, cost-of-living adjustments for Social Security recipients and growing disposable income among U.S. workers are supporting the increase.
Still 56 percent of churches report negative impacts from the economy. Pastors with churches in the Northeast and who had fewer than 100 regular attendees are more likely to report the economy continues to have a very negative impact on their churches.
McConnell said that church leaders must change their approach. "The current slow-growth economy does not allow individuals, businesses, or churches to slip into poor financial habits that may have been present seven or eight years ago," he explained. "Everyone must be innovative in how efficient and productive each of their activities is."