Lights Off-Grid: 'Smart Villages' in India Now with Sustainable Electrical Sources: Report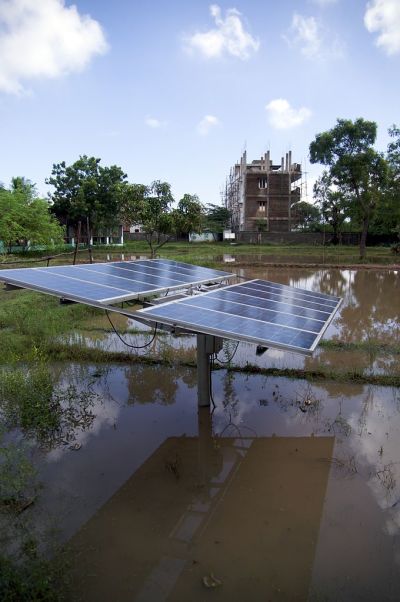 Ashok Das, a green tech consultant and the founder and CEO of SunMoksha, was encouraged to develop what is now known as the Smart NanoGrid technology that provides solar electricity to a village in Chhotkei, Orissa, the country's first "smart village," in a way that no other company has accomplished before according to a report published by the BBC.
India's Prime Minister Narendra Modi promised to light up every single Indian village in 1,000 days last year, but it became a challenge because control was an issue to previous installations because of the difficulty in maintaining and monitoring the system, resulting to breakage of equipment. Thanks to the advances of Smart NanoGridTM, it made the advocacy sustainable and now much more within reach.
"You get a lot more control . . . It brings a real solution to a village; otherwise we install a system and don't know what happens to it when we leave," said Deputy director Ashok Choudhury.
Upendra Tripathy, secretary of Ministry of New and Renewable Energy, has agreed to support the pilot projects by giving 30% of the funds needed. The country's government has now committed 980bn rupees ($14.bn) for the flagship smart cities' program.
Das developed a system for meters of sensors, the entire village's electrical infrastructure to be monitored and faults to be spotted anywhere with remote system controls. It is powered by a 30 KW solar plant that collects the information and health status of the system. It is then fed to the cloud-based monitoring system of SunMoksha and can be addressed by the company staff at anytime, anywhere.
"The Smart NanogridTM manages the operations of the local microgrid including scheduling, metering, billing, payment, differential tariff, and demand-supply management. It also manages micro-enterprises to generate livelihood for the villagers. In addition, it brings the village to the experts & stakeholders' to track the performance in real time and provide technical support as needed," said SunMoksha in their website.
It can manage electricity supplies for the whole community, which is a great help for growth of businesses, food production and storing, farming and irrigation.
"When you ask villagers what's their priority for getting electricity they always prioritise livelihood. Number two is entertainment and number three is illumination," Choudhury said.
The setup cost for the project was provided by the corporate social responsibility program of Finnish power plant company Wartsila. The ongoing expenses are covered by payments from the users. They are sent to a village committee assigned to monitor the grid.
With this innovation, anything is possible. And with the gift of light, who knows what bright future awaits?