Lolo Jones Shares Stories of Homeless Childhood
Lolo Jones Shares Stories of Homeless Childhood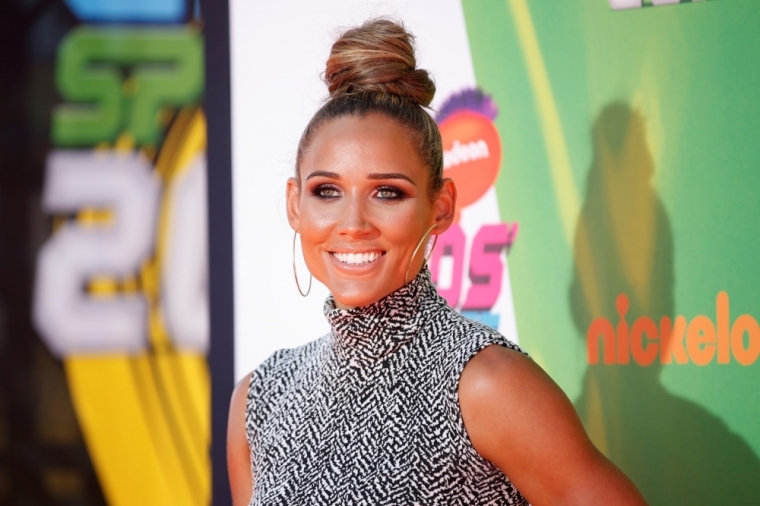 Even though Lolo Jones is a famous Olympic bobsledder and hurdler, she says she'll never forget how the Salvation Army helped her family when they were homeless.
The 33-year-old Christian athlete spent Christmas Eve with her mother as a bell ringer for the Salvation Army and posted the image on Twitter.
"When we were homeless @SalvationArmyUS sheltered my fam," Jones tweeted. "The money donated helps ppl all year."
In November, Jones served as a keynote speaker and honoree at an annual Salvation Army luncheon where the three-time Olympian revealed that her family once lived at The Salvation Army Citadel Corps and Community Center in Des Moines, Iowa.
"When we lost our house, I saw my mother pack up her five kids, give us each a blanket and drive around with no destination," Jones said, according to The Houston Chronicle. "They let us sleep in the basement until she got her feet on the ground."
The athlete said her family received food, dinner on holidays such as Thanksgiving and Christmas, along with presents that were provided through fundraisers like bell ringing.
"Simply because people are shopping and hear the little bell, they stop and donate," she said at the luncheon. "That changes people's lives. It changed my life."
"The question I'm always asked is: 'how do you get the courage to try again?' I always answer, 'with the help of the Salvation Army,'" she added.
If being raised by a single mother of five wasn't hard enough, Jones' father was in and out of prison throughout her youth. She told Time magazine in a 2012 interview that she recalled being taught by her father to steal TV dinners from the store at a young age.
"My dad would always say they're never going to suspect me because they never look at a cute young girl," she said. "There was definitely shame for sure, but looking back, I was able to eat. There's a Hungry-Man — steak and potatoes and a little brownie — you're like, I'm all over that."
In the same Time report, Jones recalled the shame that she once felt while staying at a Salvation Army church. She would wake up early to play in the gym so that camp kids would believe she was dropped there earlier by a parent.
"That was the dark place where the kids just would not go," Jones said. "And all of a sudden, we're living there. I just remember the open showers and coldness to it."